Graham Reid | | 1 min read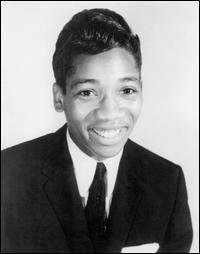 One of Bob Marley's greatest and most pivotal songs was Soul Rebel, in the earliest version you can hear him moving away from the secular rude boy world into embracing the Rastafarian faith.
He announces he is a "soul rebel", and while you can lock a rebellious man away, take his weapons and slander his name, if he is a rebel right from his soul he will never be broken.
In that wonderful song he says, "let them talk, talk don't bother me" as he addreses how they "gossip around the corner" about him, presumably because he was changing.
A lover of soul music who covered a number of soul classics (and spiritual songs) in his earliest years as he was trying to find his idiom -- and he adapted/adopted Curtis Mayfield's People Get Ready into One Love -- Marley doubtless knew Little Willie John (1937-68).
And it's maybe not drawing too long a bow to say Soul Rebel is the spiritual offspring of this secular classic in which Willie John lets the gossipers know he doesn't care what they say ("let them talk, talk don't bother me" he announces) because he is aching with love and declaring it openly for all the cynical world to see.
Let them talk . . . about Little Willie and Brother Bob.
For more oddities, one-offs or songs with an interesting backstory use the RSS feed for daily updates, and check the massive back-catalogue at From the Vaults.