Graham Reid | | <1 min read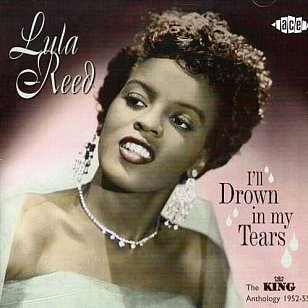 Although Ray Charles took a version of this soul classic to the top of the charts in 1956, this earlier version by Lula Reed (1921-2008) is the one to return to.
A sassy and soulful r'n'b singer who was discovered singing in a church choir by gospel singer Harold Boggs, she took this version to the top five on Bilboard's r'n'b charts but, despite her penetrating and unwavering vocal style, she didn't really have much furher success despite trying.
One of those artists torn between the secular and the spiritual, she gave up trying for secular success and went back into the church in the early Sixties.
Not much seems to be known about her life thereafter.
But this song showcases an exceptional talent.
(This comes from the superb collection The History of Rhythm and Bues 1952-1957)
.
For more one-offs, oddities or songs with an interesting backstory see From the Vaults.