Graham Reid | | <1 min read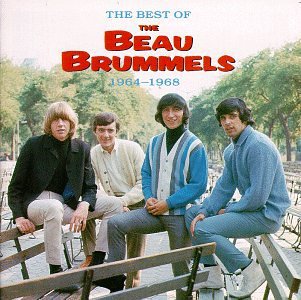 Producer Lenny Waronker -- who worked with artists as diverse as Nancy Sinatra, Randy Newman, Ry Cooder and Rickie Lee Jones -- recognised in the voice of the Beau Brummels' singer Sal Valentino a sense of drama . . . and so for this song he went all out with arrangers and a number of other musicians beyond the remaining three-piece he had in front of him.
Written by the band's Ron Elliott (guitar, backing vocals) and his schoolfriend Bob Durand with whom he frequently collaborated, this is one of those mystery songs in many ways: it didn't appear on any album and although referred to as a "single" (on the rare oscasions it is referred to at all) it doesn't appear in any official list of the band's discography.
It was recorded around the time of their Triangle album (an abysmal commercial failure despite considerable merit) and was directly in the lineage of their powerful folk-rock style which was tipping into psychedelia.
The hook however was the problem which saw it dropped from playlists on the quiet: "she's coming" just didn't cut it.
This is lifted from the excellent book/four CD collection of San Francisco music Love is the Song We Sing.
For more oddities, one-offs or songs with an interesting backstory use the RSS feed for daily updates, and check the massive back-catalogue at From the Vaults.