Graham Reid | | <1 min read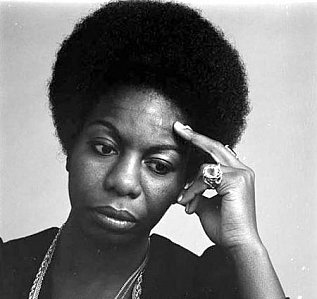 Nina Simone was a rare one: she was classically trained, a political activist, furiously intolerant and increasingly strange and self-serving as her life rolled on. And that's just the broad strokes.
She was also something of a genius when it came to marrying blues, politics, soul, gospel and jazz. It is hard to think of anyone who has followed in her footsteps.
This song from the late Sixties has lyrics by her friend, the poet Langston Hughes. It was one of the last poems of his life.
He never lived to see the backlash which came as the protests against American involvement in Vietnam became more strident, the ghettos exploded, MLK and RFK were assassinated in that extraordinary year '68, black politics became increasingly militant . . .
When the backlash came it wasn't blue . . . but red with rage.
For more one-offs, oddities or songs with an interesting back-story see From the Vaults.