Graham Reid | | <1 min read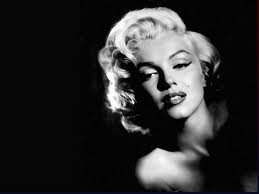 Although it's hardly surprising that Marilyn Monroe would sing a song as suggestive as this interest alights on who wrote it.
Yep, the man also responsible for such classics as Blue Skies, White Christmas, God Bless America, There's No Business Like Show Business (from Annie Get Your Gun) and hundreds of other songs imprinted in the collective memory of Americans and large portions of the Western world.
This is one he penned in 1919 but in his original it had an opening verse in which Mary talks up her lover Johnny, and a coda in which we learn since then Johnny's phone hasn't stopped ringing.
Monroe's version skips those sections and just goes for the centrepiece and adds different verses (the one about the bar/Morris chair, him not looking like much of a lover, the one about streetcar/taxi cab when he starts to grab).
Oh, and the songwriter was . . . Irving Berlin, of course.
For more oddities, one-offs or songs with an interesting backstory use the RSS feed for daily updates, and check the massive back-catalogue at From the Vaults.