Graham Reid | | <1 min read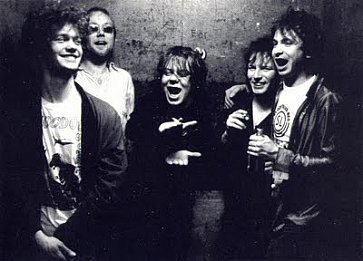 Formed in 1981 (and still going today with two original members) Sweden's Nomads were considered garage punks and this track appears on a collection entitled A Real Cool Time Revisited; Swedish punk, pop and garage-rock 1982-1989.
But on the evidence of this song they might well have been around in the late Sixties because they sound closer to a Sonics/Stooges take on psychedelic rock of the kind that Blues Magoos, Electric Prunes and others were making.
An inspiration for bands like Hellacopters and the Hives (also from Sweden), here they do a very good line in teenage anger'n'disillusionment with a great hook.
This compilation was available at the Abba/Swedish Music Hall of Fame and Elsewhere will feature more of it soon.
It's a ripping collection.
For more oddities, one-offs or songs with an interesting backstory check the massive back-catalogue at From the Vaults.