Graham Reid | | <1 min read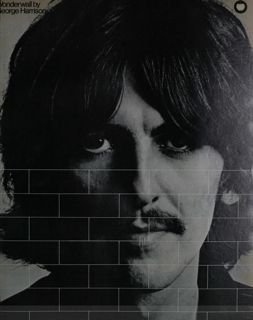 This appropriately entitled piece is serious headphone listening for the wee small hours and is perhaps among the most strange things George Harrison's name was ever attached to.
It appeared on the soundtrack to the Joe Massot film Wonderwall (Massot is interviewed here) and as you may hear involves Indian musicians, washes of sound, strange voices, some electric guitar and just generally disjointed strange stuff.
It is certainly experimental in finest sense of the word, and the Beatles had done nothing like it . . . until the Lennon-Ono Revolution 9 later this same year. Stick around the end of this 10 minute piece and you could almost loop the last 30 seconds into Revolution 9.
The Wonderwall film -- a strange period piece, see the clip below -- has been restored and is available on DVD, but I don't think the album is available on CD. This is lifted from the original vinyl, so apologies for the odd surface noises.
It's an odd one.
For more oddities, one-offs or songs with an interesting backstory check the massive back-catalogue at From the Vaults.
.