Graham Reid | | 1 min read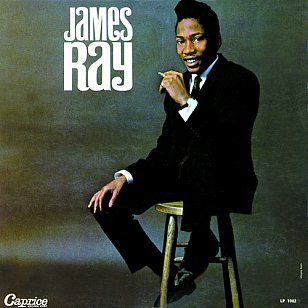 Pub quiz question. Who was the first Beatle to set foot in the United States?
If you are thinking back to those famous images of them coming off that PanAm Clipper in February 1964 in New York you are actually on the wrong track.
The first Beatle to step out in America was George Harrison, and he went there in 1963 when he and his brother Peter went to see their sister Louise who was living in a town near St Louis, Illinois.
While taking a break from recording what would become With the Beatles, Lennon went to Paris with his wife Cynthia, and McCartney and Starr went off to Greece for a break. And Harrison went to America.
He actually sat in with a local band the Four Vests (so becoming the first Beatle to play in America), and he and Louise hitch-hiked to a radio station in West Frankfort where he presented them with a copy of She Loves You which they dutifully put on air. And that seems to have been the first time a Beatles' song was played on US radio.
A lot of firsts, in other words.
Harrison also bought a guitar and a bunch of albums (Booker T's Green Onions, Bobby Bland and "all kinds of things") and a "really terrible" James Ray album.
Ray was a tiny soul and rhythm and blues singer (just five foot tall) and although he'd begun his career in '59 within a year was broke. In the early Sixties he was homeless but an aspiring songwriter (and mailman) Rudy Clark gifted him two songs, his sole hit If You Gotta Make a Fool of Somebody in '62 and this song which was on the album Harrison bought.
It clearly made an impression on Harrison because in '87 he rejigged it and had a number one single in the States with it (and a number two in the UK).
In fact it had come about spontaneously during the sessions for his Cloud Nine album when drummer Jim Keltner played a rhythm which keyboard player Gary Wright thought reminded him of the Ray song, and Harrison remembered it too.
It was a bright and upbeat version and doubtless helped along by the video (below) done by Gary Weiss.
So when you are answering that pub quiz question feel free to throw in all this other information.
And what of Ray? Apparently he died of a drug overdose sometime in '64, although there is doubt about the specific date. It might have been a bit later. Ray's was a short and sad career, if it was a career at all.
This was lifted from the album George's Harrison's Jukebox (see here)
For more oddities, one-offs or songs with an interesting backstory check the massive back-catalogue at From the Vaults.
.