Graham Reid | | <1 min read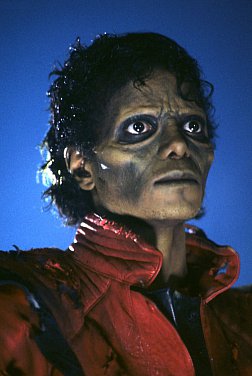 The late Lester Bowie (who died in '99 age 58) was very serious about some things -- he was part of the politically and socially active AACM, the Association for the Advancement of Creative Musicians -- but also had a sense of humour.
In a profile/obituary at Elsewhere -- under a title borrowed from Frank Zappa, "Does humour belong in music" -- we noted one of his pieces (designed to provoke and irritate) was him blowing through a straw held under water. It was entitled Miles Davis Meets Donald Duck.
And despite being a founder member of the influential Art Ensemble of Chicago (which were often deadly serious) he could also enjoy himself by adapting tunes from popular culture.
This version on the Rod Temperton-penned Michael Jackson hit actually saves the best free-form playing until the final minute or so, but with Bob Stewart's tuba holding down the bottom end and some trombone from Steve Turre (who arranged this) and Frank Lacey it is also just fun.
Trumpeter Bowie did this kind of thing frequently -- on the album Twilight Dreams from which this is lifted -- they also romped through the old hit Personality.
Bowie brought personality. Often.
For more oddities, one-offs or songs with an interesting backstory check the massive back-catalogue at From the Vaults.
.