Graham Reid | | <1 min read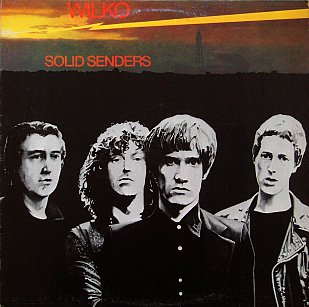 The soon-to-be-deceased Wilko Johnson -- diagnosed with pancreatic cancer 15 months ago -- is not only going out with dignity but a bit of style. He has been saying the great thing about knowing you are going to die is simply stop worrying about the small stuff (like bills) and actually just get on with the business of living.
And working.
He has recorded an album Going Back Home with the Who's Roger Daltrey and did a very well received farewell tour.
There's always been a lot of affection for Wilko who first came to attention in Dr Feelgood and then embarked on a solo career, first fronting Solid Senders for just one album. Later he joined the Blockheads and then went out with The Wilko Johnson Band.
On his new and final album he and Daltrey cut a version of Dylan's Can You Please Crawl Out Your Window, which reminded us that the Solid Senders also did a Dylan song. This one posted.
It came on a limited edition 12" live EP with the album and so we offer it here for those of you who weren't fast enough into stores at the time.
For more oddities, one-offs or songs with an interesting backstory check the massive back-catalogue at From the Vaults.
.