Graham Reid | | <1 min read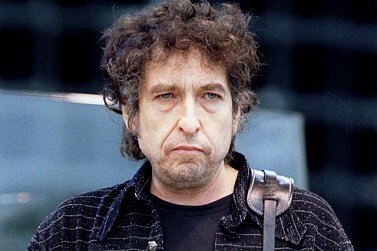 At a concert in Birmingham in June '98 Bob Dylan went way back into his scrapbook of obscurities and pulled out this anti-war song which he had written in 1962.
There was a demo version of it done for the music publishers Witmark and Sons which appeared on the Bootleg Series Vol 9 album in 2010, and he did in fact record it (under the pseudonym Blind Boy Grunt) for a hard-to-find folk compilation album in '63.
But it's a fair bet that few in the audience this night in Birmingham had heard it (witness how few whoops of recognition there are), unless they'd heard him do it for the MTV Unplugged session which he'd recorded a few years previous.
Quite why Dylan might find something in this old song is open to question.
Perhaps the aftermath of the Gulf War (which had ended in early '91) had been on his mind?
And then he goes straight into another acoustic oldie, Mama You've Been on My Mind written in '64 which he had taken to performing regularly around this time.
At some time soon we'll have another from this concert, a duet with Van Morrison on Knocking on Heaven's Door.
For much more on Bob Dylan at Elsewhere start here.
For more oddities, one-offs or songs with an interesting backstory check the massive back-catalogue at From the Vaults.
.