Graham Reid | | 5 min read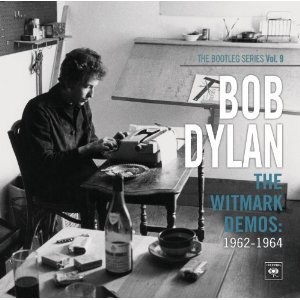 There's a case the most important person in Bob Dylan's early career wasn't his inspiration Woody Guthrie (the folk singer he traveled to New York to meet and whose style he adopted), nor Suze Rotolo (his girlfriend who appeared on the cover of The Freewheelin' Bob Dylan in '63 ) or even Joan Baez (his muse, lover and champion).

The key figure – until they bitterly parted company in 1970 – was his manager Albert Grossman, whom Dylan would sue in 81 for unpaid royalties.

They were an odd couple: Dylan the wary, wafer-thin, emotionally cool folk-singer; Grossman a bear of a man twice is age, and a ruthless hustler who moved "with deadly purpose like a barracuda circling a shoal of fish," according to Michael Gray's Bob Dylan Encyclopedia.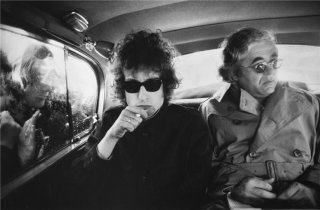 In Scorsese's Dylan bio-film No Direction Home Dylan says, "you could smell him coming".

But without Grossman's business sense, bullying demeanor and manipulative street smarts – he managed Peter, Paul and Mary, John Lee Hooker and Phil Ochs, and co-founded the Newport Folk Festival – Dylan might never have emerged as he did.

"Whatever was wrong with Albert," said folkie Dave Von Ronk later, "he believed in Bob, he really did. He stuck with Bobby. His first album didn't sell and the second didn't sell very much either, [but] Albert was convinced Bobby would fly and he never let up."

It was Grossman – getting 20 percent of Dylan's earnings and 25 percent from recordings – who did a private deal in 62 with the publishing company M. Witmark and Sons. They allowed Grossman to draw from a whopping US$100,000 fund to bring them talent. Grossman apparently flicked Dylan – then signed to Duchess publishing owned by Leeds Music – a paltry US$1000 to get out of previous contract and come to Witmark, "essentially for nothing" Howard Sounes notes in Down the Highway; The Life of Bob Dylan.

It was win-win for Grossman (who immediately had Peter, Paul and Mary cover Blowin' in the Wind so coined it in from them too). But Dylan won too: he got to record songs for Witmark (owned by Warners in fact) which would be short-term money earners when covered – and were working drawings for the Freewheelin', Times They Are A-Changin' and Another Side albums released in the following year.

A couple of months ago there was the reissue of a rare Dylan recording from early 62, Folksinger's Choice, taken from a radio interview in which he played 11 songs, among them his own Death of Emmett Till alongside Woody Guthrie tunes and some blues.

He was in fine and firm voice, was witty, and typically cagey about his background.

It is an excellent disc, and one which on previous release disappeared as fast as it came. Bob has good lawyers and a very protective estate.

But now comes The Witmark Demos – 47 acoustic songs including some from Duchess, only five previously released – which are officially sanctioned as volume nine in the on-going Dylan Bootleg Series and capture the growth of Dylan from a wannabe-Woody (Talking Bear Mountain Picnic Massacre Blues) to a gifted, original artist.

It's easy to focus on the social-conscience songs (Blowin' in the Wind, Masters of War, Hard Rain, Time They A Changin' on piano, Ballad of Hollis Brown etc) but here too are moving love ballads (Girl From the North Country, a more raw Tomorrow is a Long Time and Don't Think Twice written after Rotolo left for Italy, I'll Keep It With Mine).
There's also the cynical Long Ago, Far Away, proto-rock blues (Baby Let Me Follow You Down), the singular Mr Tambourine Man, the simple eloquence of loss on Ballad for a Friend (his first fully formed masterwork, from '62?), and the almost rockabilly-folk of Baby I'm in the Mood For You.

Despite the narrow musical range – one man and a guitar mostly, coughs included – the emotional breadth and stylistic diversity here (folk, blues, shaggy-dog stories, politics and the personal) is impressive.

For all his faults, Albert Grossman (who died in 86) knew that of all those he was circling, Bob Dylan was the rarity.
Here's the early, one-take evidence.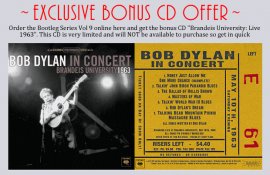 At JB Hi-Fi for a limited time they are offering The Witmark Demos double-disc collection with an extra disc, Bob Dylan live at Brandeis University 1963, a rare recording otherwise unavailable outside of the remastered albums in the box set The Original Mono Recordings (see below).
Click here to buy direct from JB.

MORE ESSENTIAL YOUNG BOB DYLAN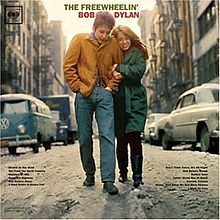 The Freewheelin' Bob Dylan (1963): While the Beatles only wanted to hold your hand, the 22-year old Dylan was writing Masters of War, Oxford Town and the ominous Hard Rain's Gonna Fall as well as Blowin' in the Wind, I Shall Be Free and Girl from the North Country. Politics and the personal. And that's Suze on the cover.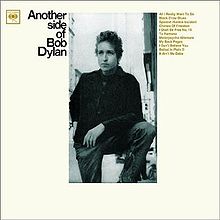 Another Side of Baby Dylan (1964): For the Beatles it was A Hard Day's Night, and Bob – with The Times They are A Changin' album behind him – now probed Motorpsycho Nitemare, pure pop on All I Really Want to Do, the memorable It Ain't Me Babe and My Back Pages, Chimes of Freedom . . . Less political, more poetry and pop-rock.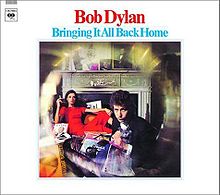 Bring It All Back Home (1965): It opens with the classic Subterranean Homesick Blues, closes with It's All Over Now Baby Blue, and along the way are She Belong To Me, Maggie's Farm, the gentle Love Minus Zero, Mr Tambourine Man and the poetic outpouring of Gates of Eden.
Times had changed, one side was recorded with an electric band and his conversion to rock was imminent. And that's Mrs Grossman lounging on the cover.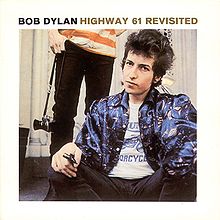 Highway 61 Revisited (1965): From the classic Like a Rolling Stone through Tombstone Blues, Ballad of a Thin Man, the title track and the sole acoustic song Desolation Row, Dylan was now a plugged in, amphetamine-fueled rock'n'roll poet . . .
And he'd changed the face of popular music.
AND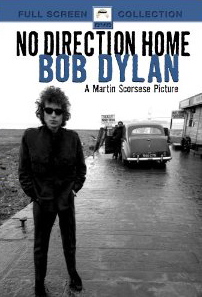 No Direction Home (DVD, 2005): This insightful bio-film by Martin Scorsese – a whopping 210 minutes over two discs, with special features – traces Dylan's journey from childhood to that career-changing motorcycle accident in 66 . Definitive and essential.
. . . So is that enough of the young and influential Dylan for you?
No?

Then his first eight albums (up to and including John Wesley Harding in '67) have been remastered and appear in glorious mono (CD or LP, with deluxe booklet) as the box set The Original Mono Recordings, delivering "one channel of powerful sound".