Graham Reid | | 1 min read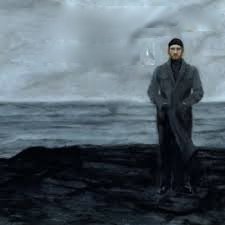 In a long and interesting interview with Elsewhere, Lawrence Arabia spoke about his past, his present, his doubts and hopes.
But also about the forthcoming concerts in which he will be playing his three albums -- Lawrence Arabia, Chant Darling and The Sparrow -- in their entirety at concerts in Auckland and Wellington (see poster).
Obviously some of these songs he would not have played in a while, so we asked him which one song of them all he most disliked. Or perhaps just wasn't a favourite.
A cruel question perhaps, but he was up for it.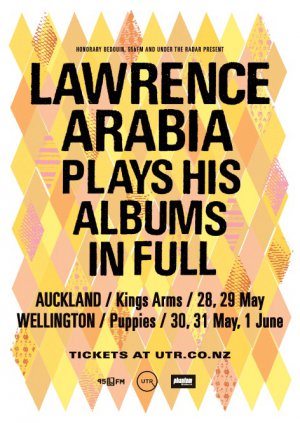 And he mentioned this one, Eye A, from Chant Darling, immediately.
"We'd finished recording but a nine song album just seemed too short. So it was, 'What could we salvage?' and this was the one.
"I think we did a good job of recording it, but we've never played it live.
"However," he added optimistically, "taking something to a live setting can develop some momentum that we never felt in the recording process, so I'm hoping for that."
Given in our review of Chant Darling, we mentioned Dexy's MIdnight Runners' Come on Eileen in reference to this song, our thinking is it could just be a surprising crowd-pleaser on the nights.
For more one-offs, oddities or songs with an interesting backstory see From the Vaults.