Graham Reid | | 1 min read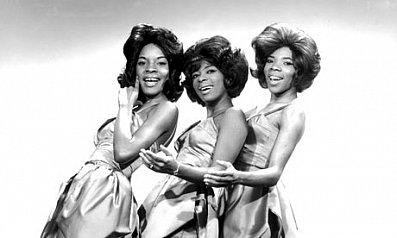 On Anzac Day a few years ago I was invited onto National Radio to talk about songs from the era of the Vietnam conflict. And rather than going for some of the more obvious ones (Universal Soldier and so on) I picked some of the more vehemently pro-American and patriotic ones (Universal Coward by Jan Berry about draft dodgers).
Then I moved from the truly creepy Letter to a Buddie and into songs which didn't paint with such a broad brush but made their anti-war feelings known through more human and personal stories.
Of them, this song by the great Martha Reeves stood out. It captures perfectly that mood of disillutionment and also opens with a great couplet which locates it a place which women could quickly relate to.
Patriotism? Tell it to the widows, right?
This comes from a remarkable box set -- Next Stop is Vietnam; The War on Record 1961-2008 -- which Elsewhere has drawn from previously (see here).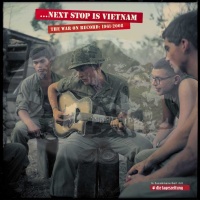 This massive, 13 CD set of songs, radio spots and recordings made in-country by soldiers brings together all the most well known songs about the war in Vietnam alongside many dozens of schmaltzy, obscure, seldom-heard and strange records which had the war/soldiers/patriotism/dissent as their theme.
With an accompanying book (not a booklet) of photos, potted history and notes on the songs and artists this is one magnificent album-sized monster of a history lesson pulled together by Bear Family Records out of Germany (here).
If you want to hear my 35 minute radio interview in which I play a number of Vietnam-era songs and speak about travel there and so on, it is here.
.
For more oddities, one-offs or songs with an interesting backstory check the massive back-catalogue at From the Vaults.
.