Graham Reid | | <1 min read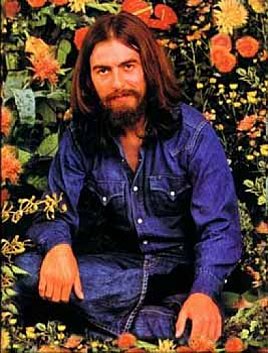 When George Harrison released this well produced but lightweight song in December '74 on his album Dark Horse, he held great hopes that it would become a New Year's Eve anthem.
He'd actually recorded it around the time of his previous album Living in the Material World and sent an early mix to David Geffen with a note which read, "It's one of them repetitious numbers which is gonna have 20 million people, with Phil Spector nymphomaniacs, all doing backing vocals by the end of the day, and it's gonna be wonderful.
"But I'd appreciate if you don't let anyone steal it 'cos I want the hit myself."
It was not to be.
When the song was released as the first single from Dark Horse (backed with the highly telling, non-album song I Don't Care Anymore which reflected his state of mind) it barely made the top 40 in Britain and the US.
Funny self-deprecating clip though.
But here it is, relevant only for one night of the year.
Tonight.
For other one-off songs with a bit of history or an interesting back-story see From the Vaults
.