Graham Reid | | 1 min read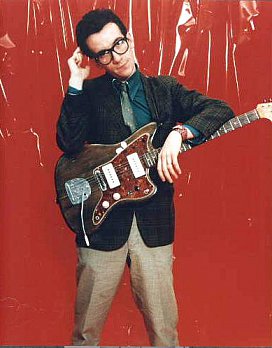 When Elvis Costello was an aspiring singer-songwriter, desperate to get a foothold and using the name DP Costello, he was fronting the pub-rock band Flip City.
But he was also recording his own songs at home and passing these demos to (the now late) Charlie Gillett who hosted the Honky Tonk radio show.
This song was the first of those that Gillett played and it's intersting for two reasons: it is a dark and uncomfortable song about violence towards a partner ("when I hit the bottle, there's no tellin' what I'll do, 'cause something deep inside me wants to turn you black and blue") but it is set to an almost jaunty ragtime rhythm which shows that even then -- his dad was a danceband leader -- the young angry punk/New Wave figure was already thinking outside the box.
This song has turned up on expanded reissues of Costello's My Aim is True.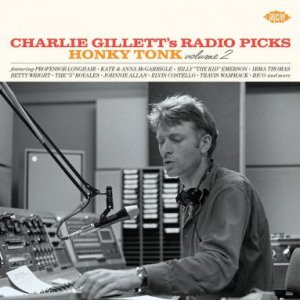 But it has also reappared on the excellent, diverse 25-song collection Charlie Gillett's Radio Picks; Honky Tonk Volume 2 (Ace through Border) alongsde classics like Billy Swann's I Can Help, Roy Buchanan's Sweet Dreams, Irma Thomas' Ruler of My Heart, Dr John's Such A Night and Professor Longhair's Tipitina.
There are also some real obscurities on the album so doubtless From the Vaults will explore this one again in the future.
Meantime here's mean spirited DP Costello with a confessional . . . which he makes sound almost fun.
There is a considerable amount of Elvis Costllo - including interviews, overviews and album reviews -- at Elsewhere starting here.
For more one-off, oddities or songs with an interesting backstory see From the Vaults.