Graham Reid | | 1 min read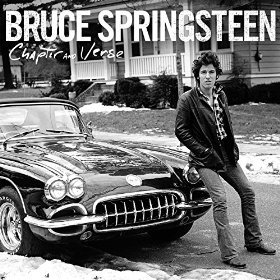 If Bob Dylan accepts his Nobel Prize for Literature (and at the time of writing he still has made no comment) then it is just another award to be added to a long list.
At some point it might be useful to also acknowledge his services to marketing of music.
With his Biograph five-record compilation in '85 he virtually invented the idea of a box set (it contained unreleased material alongside album tracks, live songs and so on). And then with The Bootleg Series Vol 1 - 3 in '91 he changed the landscape again with a breathtaking collection of 58 songs, three-quarters of which were previously unreleased and among them were some breathtaking songs he'd left in the editing room.
With these two collections alone Dylan made record companies and artists realise just what an appetitte fans or the curious had for such sets. Needless to say other artists followed suite . . . although few had the breadth and depth in their catalogues to match Dylan.
It is now a commonplace for artists to reissue albums with bonus material, live versions, alternate takes and so on.
Of the few who have succesfully followed Dylan down this path are Tom Petty (the Live Anthology in 2006) and Bruce Springsteen.
Springsteen's Tracks box set of '98 followed his enormous Live/1975-85 set of '86 (although the record company overestimated the interest in that one).
Once you add in other vault cleaning exercises by Soringsteen down the decades you might guess there would be slim pickings on any further unreleased material . . . and so it has proved to be.
With the publication of his autobiography Chapter and Verse there was the inevitable tie-in album and it opens with a bracket of juvenilia (and Growin' Up which had appeared on Tracks).
After that it was a run-through of mostly familiar singles and album tracks.
There wasn't much to recommend it to newbies or fans alike but we post here this song by his band the Castiles recorded in '66 because it was written by Springsteen with George Theiss. With a nod perhaps top Van Morrison's Them?
It was one of Springsteen's first original and recorded songs.
We may agree he still had some way to go.
And he went.
For more one-offs, songs with an interesting backstory or just plain odd things see From the Vaults.