Graham Reid | | 1 min read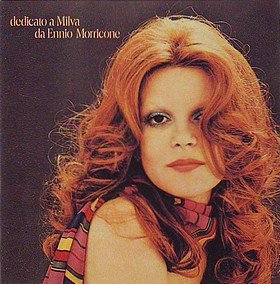 On November 10, 2016, the great Italian composer Ennio Morricone will be 88 and celebrating the day with his wife of 50 years.
Both of those are remarkable achievements, and so is the breadth of his music career.
Perhaps best known for his distinctive soundtracks to Sergio Leone's spaghetti Westerns of the Sixties -- by coincidence they were in the same class at primary school -- he has also composed orchestral works, some very odd soundtracks and also many scores of songs.
That said, even his most ardent admirers sometimes have to concede Morricone's songs can come with such signature arrangements that they hardly conform to most notions of pop or even soundtrack music.
Some of those ideas he brought to his most distinctive soundtracks -- literally bells and whistles alongside stabbing strings and twanging guitars -- can be spread spaciously around the songs and, oftetimes, be a distraction.
But equally there are many of great beauty, not the least this by Italian superstar singer Milva who first recorded Morricone songs back in '62.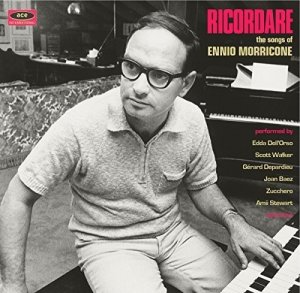 Another version of this song -- which was in the Seventies film Maddalena and sung by Lisa Gastoni -- actually got to number two in the British charts in the Eighties when it was used as the theme to the television series The Life and Times of Lloyd George.
This is the opening track on the album Ricordare; The Songs of Ennio Morricone (Ace through Border in New Zealand) which includes artists such as Milva's rival Mina, disco diva Amii Stewart, Demis Roussos, Hayley Westerna, Scott Walker, Joan Baez, Zucchero and the Pet Shop Boys.
That all these artists found something in Morricone's songs is at least testament to their diversity, although we do suggest you prepare yourself sometimes for the bells and whistles.
Ennio Morricone is one of the few musicians who has two Essential Elsewhere albums in our list, the soundtrack to The Good, Bad and The Ugly, and a compilation of his avant-garde soundtrack pieces.
For more one-offs, songs with an interesting backstory or just plain odd things see From the Vaults.