Graham Reid | | 1 min read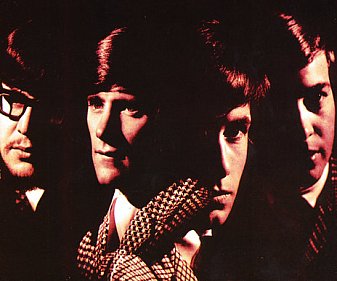 Warwick Freeman's useful book New Zealand Top 20 Singles of the Sixties confirms – using his formula – that Wellington's Avengers were one of the most successful bands of the decade.
They charted five top 10 singles, among them the number two hit Love Hate Revenge, and using Freeman's ranking system were one of only four local acts in the top 50 of the Sixties.
With their name chosen as a result of a Sunday News competition – and with the obvious link to the popular television series of the same name – they were launched and at their first photo session were dressed dapper wearing bowler hats in the manner of John Steed, the character from that British television series.
Their collective talent however meant they hardly needed such gimmicks.
Brought together to play a new venue – some would later accuse them of being a manufactured group – they quickly had their own fan club, appeared on television and in the course of their three-year life-span knocked out three albums and won good notices in Britain, Australia and the US.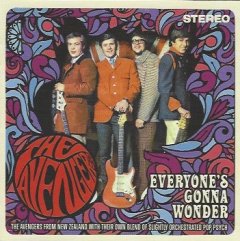 Their Days of Pearly Spencer (a cover although their catalogue was stacked with originals) went top 10 in West Germany.
Their fascinating and lengthy story is fully told at audioculture here, written by Grant Gillanders . . . but is also reprised in liner notes to the new 24 song collection Everyone' Gonna Wonder on Gillanders' Frenzy label.
This song was written by Chris Malcolm who penned a number of songs for the band (among them the hit Everyone's Gonna Wonder) is a dreamy piece of period pot-pop. Malcolm's story is a brief but fascinating one also (see here).
He was a man who appeared, delivered excellent songs, then disappeared off again.
For more one-offs, songs with an interesting backstory or just plain odd things see From the Vaults.