Graham Reid | | <1 min read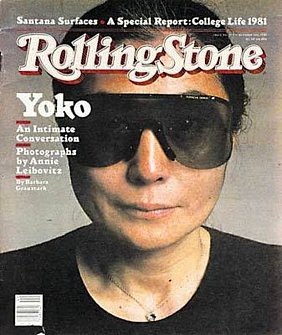 Marlon Williams has sometimes picked up unusual songs to cover – not the least being Billy Fury's I'm Lost Without You – but to hear him do Yoko Ono's Nobody Sees Me Like You Do in concert recently was a real surprise.
The original appeared on Ono's Season of Glass album, her first solo album after her husband John Lennon's murder in late '80. It was one of her many songs of empathy for what Lennon was going through – weariness and self-doubt – in their lives together but also the yearning for emotional peace for both of them.
Ono's version quavers with understandable fragility.
It may be that Williams heard the warmer version by Rosanne Cash on Every Man Has a Woman, the Ono tribute album in '84 which also featured Ono songs covered by Harry Nilsson, Eddie Money, Roberta Flack, Elvis Costello, Trio and others.
Either way, it was an unusual choice for Williams perhaps (although its sentiment feeds into the contact of songs on Make Way for Love) but like Cash he found the soulful heart of it.
For more one-offs, oddities and songs with an interesting backstory go toFrom the Vaults.