Graham Reid | | <1 min read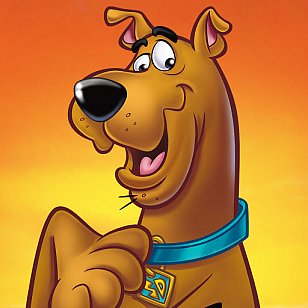 The recent release of his album Tomorrow's Daughter by one of Elsewhere's favourite power pop artists, Matthew Sweet, reminded us of this oddity which appeared on the compilation album Saturday Morning; Cartoons' Greatest Hits in the mid Nineties.
The curator of that album Ralph Sall remembered how the bright colours of cartoons, crazy dissonant sounds and sonic effects, and very corny jokes would keep kids amused for hours while adults did what adults do.
So Sall approached a bunch of musicians who might share similar memories and invited them to cover songs from shows like The Banana Splits, Speed Racer, the Bugaloos, Josie and the Pussycats, Gigantor and many more.
He got quite a stellar cast of enthusiastic contributors, among them Liz Phair, Butthole Surfers, Helmet, Reverend Horton Heat, Violent Femmes, Juliana Hatfield with Tanya Donnelly, Sublime and more.
Elsewhere previously posted the Ramones doing the Spiderman theme.
On the Scooby-Doo theme Matthew Sweet sounds like he either wrote this one or wished he had, it is right in his pop-jangle zone.
For more one-offs, oddities and songs with an interesting backstory go toFrom the Vaults.