Graham Reid | | 1 min read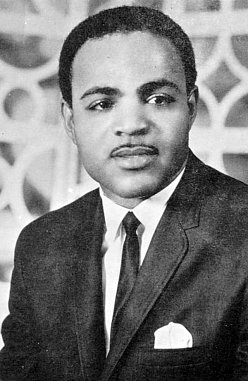 Although he came to greater attention in the Eighties before his early death in '84, the great soul-blues singer Arzell Hill delivered some achingly beautiful songs right through the Sixties before his career started to slide in the Seventies.
He came out of the gospel tradition in Texas but – like his role model Sam Cooke – he shifted to secular music while bringing that soulful depth to songs of pain and hurt.
He was a more than decent songwriter too, as this song from '65 confirms, but did cover material by Allen Toussaint, many by Cooke, classics like Isaac Hayes and David Porter's When Something is Wrong with My Baby, Steve Cropper and Eddie Floyd's Knock on Wood and Midnight Hour . . . all of which probably invited comparison's he couldn't win.
But he did them very and even when copping a few Cooke/Marvin Gaye tropes (as on his Have Mercy Someone) he brought real class to proceedings.
He was also prolific and knocked off well over a dozen albums in fewer than 20 years while touring and shifting labels. However he only released one album in the Sixties (A Whole Lot of Soul which was stacked with covers) despite a couple of dozen singles for the Kent label.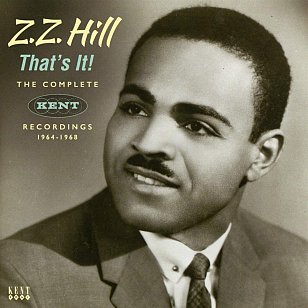 And when they are taken together it is a very impressive track record.
We even devoted a whole WE NEED TO TALK ABOUT . . . essay to Hill.
But we come at him again with this song which appears on that excellent double disc That's It! The Complete Kent Recordings 1964-1968 which picks up 27 singles, that Whole Lot of Soul album and 10 other songs (a few of them previously unissued)
With good liner notes and these songs bearing the hallmarks of classic Sixties soul, this collection (on Kent, through Border in New Zealand) is one of those compilations which just sounds better and better as they days get longer and warmer.
For more oddities, one-offs or songs with an interesting backstory stay tuned to From the Vaults.