Graham Reid | | <1 min read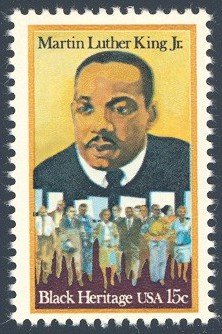 If anyone could sing Southern blues it was Gregg Allman and, with his brother Duane, – one of the greatest of rock guitarists – he understood the cross-cultural nature of music out of the South.
In fact it would have been more of a surprise if the Allman Brothers Band hadn't had black members: drummer Jaimo Johanson a founder, bassist Lamar Williams who joined after the death of Berry Oakley (a year after Duane's eerily similar death), more recently bassist Oteil Burbridge . . .
And having grown up listening to black music, Duane becoming a session musician at FAME Studios in Muscle Shoals recording with black artists (Aretha, King Curtis, the wicked Pickett and others) and – embedded in the world of conservative Southern politics and race relations, --the brothers couldn't help be moved by the murder of Martin Luther King in Memphis.
Although this song is credited to producer Steve Alaimo (as is his classic Melissa), this tribute to King was penned by Gregg the day after the murder in '68 and was recorded in Alaimo's studio in Florida.
Years later he would note how tragic it was that the song was still relevant.
More tragically, it still is decades later.
This is taken from the double disc compilation Delta Swamp Rock: Sounds From the South; At the Crossroads of Rock, Country and Soul (Soul Jazz Records). It is an Essential Elsewhere album.
For more one-off or unusual songs with an interesting backstory see From the Vaults.