Graham Reid | | <1 min read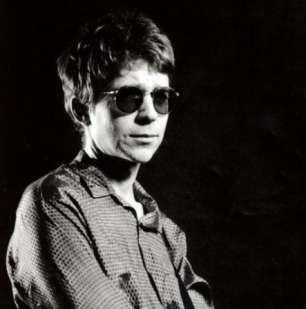 In a recent interview with Wellington singer-songwriter Charlotte Yates about her forthcoming Mansfield project (New Zealand musicians setting the poems of Katherine Mansfield to music), I asked her about Andrew Brough.
He had appeared on her Baxter album in 2000, James K Baxter's poems to music by the likes of Dave Dobbyn, Greg Johnson, Mahinaarangi Tocker, Martin Phillipps, Emma Paki and others.
She said she didn't know what had become of him but, like all of us, she loved his musicality so approached him to contribute.
Andrew had been in the Blue Meanies, Orange, famously Straitjacket Fits (leaving after musical and personal disagreements following the Melt album) and his own short-lived outfit Bike.
But by the end of the 20thcentury he had simply disappeared as far as most people were concerned.
She said he was reluctant to contribute but did, choosing this children's lyric to set into a piece of music which was pure Brough dream-pop.
She said he didn't want to appear at the concert performing it.
Within a week of that conversation we all heard about Andrew again.
He died in Dunedin in early February 2020.
I didn't know him but did spend a little time in his company and he was funny, sometimes withdrawn and shy, encyclopedic in his knowledge of Sixties pop and . . .
And even though he had been missing for 20 years, he will be missed.
For more oddities, one-offs or songs with an interesting backstory check the massive back-catalogue at From the Vaults.