Graham Reid | | <1 min read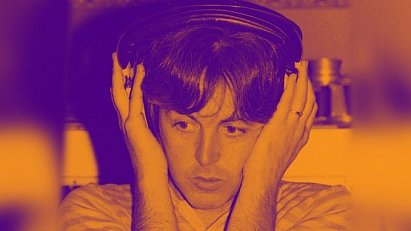 The day that Britain and the world woke to the news that John Lennon had been shot in New York both George Harrison and Paul McCartney went to work, Harrison in his home studio and McCartney in London.
That may seem strange, but what else to do?
As Paddy Moloney of the Chieftains – who had been booked for the McCartney session – said later, "there were a lot of tears there in the studio. Paul didn't say too much about what had happened, but that day will never be forgotten."
The song McCartney wanted Moloney to play on was Rainclouds, a hold-over from Wings of a few years previous.
"I'd heard the track Rainclouds before I got to the studio: I came up with a couple of ideas and Paul said, "Go on, play that".'
Later Moloney went back the McCartneys home with producer George Martin and Moloney says there was a visible shock on people's faces. It was sinking in.
McCartney would later write Here Today about his relationship with Lennon which would appear on his Tug of War album.
The song recorded with Moloney and Denny Laine (of the defunct Wings), Rainclouds, however didn't.
It was released as a b-side of the Ebony and Ivory single (with Stevie Wonder).
Maybe McCartney felt that -- despite its lyric -- it was just a bit too jaunty given the day it had been recorded?
.
For more one-offs, oddities or songs with an interesting backstory see From the Vaults.