Graham Reid | | <1 min read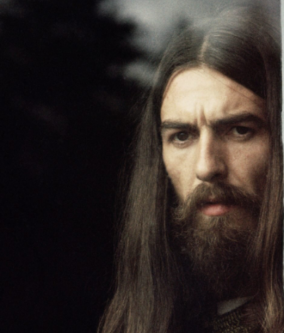 With the 50th anniversary edition of
George Harrison
's
All Things Must Pass
album remixed and re-released (51 years after its original release) in a slightly less Spectorised edition, it's worth remembering we have passed this way before.
A decade ago the album was reissued on limited edition vinyl which replicated the original three-LP set.
On the 30thanniversary of the album it reappeared with new and colourised art work, and bonus tracks . . . among them his 2000 revisit to My Sweet Lord.
And in 2014 it was there again in the seven CD and DVD box set George Harrison: The Apple Years 1968-75.
The breakout single from the album underwent considerable revision with Sam Brown sharing vocals with Harrison and "most of the other instruments have been been replaced," he wrote at the time.
You be the judge.
It's different . . . and he might not have been sued for this version.
.
For more oddities, one-offs or songs with an interesting backstory check the massive back-catalogue at From the Vaults.