Graham Reid | | 1 min read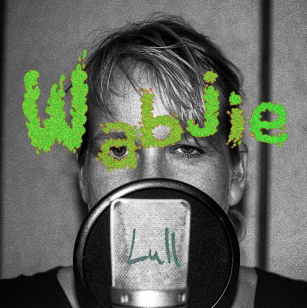 Prompted by Elsewhere's recent article about the Meredith Monk album Dolmen Music, a Swiss jazz-cum-elsewhere trio asked if we might be interested in their work.
They go by the name Wabjie -- pronounced Wab-Gee – which apparently is the name of those herbs and mosses which grow through pavement and wall cracks.
And that seem appropriate given they too slip between the cracks.
Wabjie are undeniably left-field jazz-cum-elsewhere with sometimes minimalist or post-Monk piano figures driving the vocals of Soraya Berent which at times seem as close to aching Nina Simone as out-there Bjork or incendiary post-punk (the increasingly terrifying aggression of Doubt).
Or an Erykah Badu schooled on avant-garde classical music (Slumber).
So yes, we became very interested.
With rippling synths, electronica and soulful vocals, the trio of Berent, Michel Wintsch and drummer Samuel Jakubec present one of those enjoyably uncategorisable albums which will deflect the casual listener.
But also, to be fair, challenge even those who are prepared to be engaged by songs which are as much art music (Pitybob The Two) as strange nightclub noir (the title track) or fusion/art/funk (Slowly But Surely).
Elsewhere is always clear about such albums (not for everyone) but also invites those in our "elsewhere" world to just have a go.
We leave you to be on your own here, but start with the ballad Dolomite or the deep dive of Slumber before going deeper . . .
And get back to us when you emerge from the Wabjie depths.
.
You can hear and buy this album at bandcamp here