Graham Reid | | 2 min read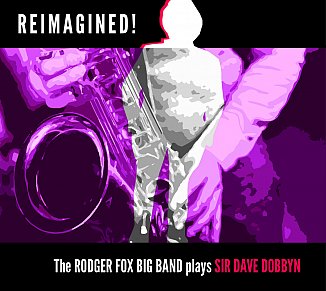 Dave Dobbyn was an excellent case study for my university singer-songwriter students, an artist who illustrated how they could shift between genres, lyrical approaches and song arrangements . . . and yet still sound like themselves.
In his first decade Dobbyn went from the booze-bar rock of Bliss through metaphorically interesting songs like Whaling and Outlook For Thursday and along the way moved from the guitar-driven Be Mine Tonight (guitar solos like his anathema to hardcore thrash-reductive punks) to horns in DD Smash.
His exceptional soul ballad Outta Be In Love was just around the corner.
Quite a first decade.
And after Loyal – a break-up song which ironically came to represent a national unity over a yacht race – he realised what Neil Finn had always told him how a song might no longer belong to the artist.
Perhaps with that understanding he harnessed the power of a more literal song – if he hadn't already with the blurry-pissed Bliss – and used that understanding for good, as on his insightful and timeless Welcome Home, a lyric which grows in meaning on every reading.
Dobbyn's catalogue of songs is so diverse – he's worked with an orchestra, Adrian Sherwood and members of Phoenix Foundation – that it's no surprise Wellington big band leader Rodger Fox would find Dobbyn's catalogue ripe for interpretation.
Trombonist/band leader Fox's training ground for emerging player in his Big Band celebrates a 50thanniversary shortly, has worked with Randy Crawford, numerous American jazz luminaries, Midge Marsden and classical pianist Sir Michael Houstoun, and recorded music by Fat Freddy's Drop.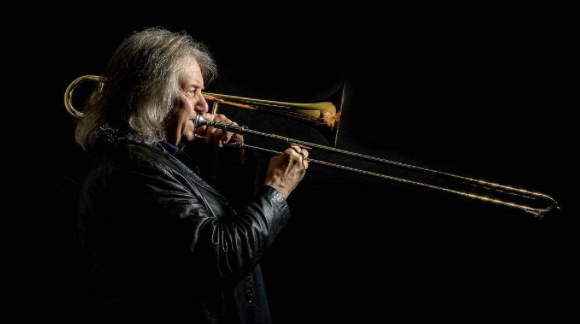 So, a meeting of two extraordinary talents in their own fields where the Venn diagrams intersect seems like inevitable fate.
And so – as the title of the Fox/Band album has it -- Reimagined! The Rodger Fox Big Band Play Sir Dave Dobbyn.
Dobbyn's pop listeners will doubtless pull back from this cross-genre idea but those in jazz are entirely comfortable with it because Dobbyn's music – as my uni students saw in the charts of his Songbook – is a valid vehicle for exploration and expression.
Popular songs have always been within the orbit of jazz interpretation and open for being "reimagined!": John Coltrane made something glorious and exceptional out of My Favourite Things (from Mary Poppins); no one would tell Quincy Jones or Lester Bowie's bands to back off from pop tunes and, most relevant here, Count Basie and his orchestra cut a wide swathe through Bond themes and the Beatles' catalogue in the mid Sixties.
So when the Rodger Fox Big Band goes headlong into a swinging treatment of the Dobbyn/Ian Morris composition Walking in Light (for Th'Dudes) it is nothing short of thrilling with its muted trumpet, a tough backbeat, an ascending horn section and a rock'n'roll bash (with humour) which isn't out of place.
Be Mine Tonight comes with a subtle Latin undercurrent, the band take Loyal back to its slightly jaded and melancholy origins and if Welcome Home steps past Dobbyn's thoughtful treatment into something more joyous and Latin then perhaps that too was always embedded in the song.
Reimagined! features American guest artists Gregg Bissonette (rock drummer with David Lee Roth, Joe Satriani and Circus of Power among others), saxophonist Bob Sheppard (Chick Corea to Rickie Lee Jones), the great trombonist Bill Reichenbach (start with Michael Jackson, Donna Summer, Waits and Elton and work your way to Aaron Neville, Cocker and Randy Newman) and US Grammy-nominated and session/touring guitarist Larry Koonse (look him up).
But soloists aside, what you are hearing here are smart charts which reimagine some of this country's most enduring pop-rock songs, but swivelling them into the world of a big band which allows space for solos before kicking things up five notches when that sheer visceral and aural power of the Rodger Fox Big Band takes it to, as the hip-hop generation likes to say, "another level".
Yep, it's an album for big band /jazz people and probably Sir Dave listeners need not apply.
But this is a seriously good, fun, hard, swinging and thoughtful reimagining of Dave Dobbyn's music through the lens of a big band . . . and with sassy session players off the leash.
.
You can hear and buy this album at bandcamp here