Graham Reid | | 2 min read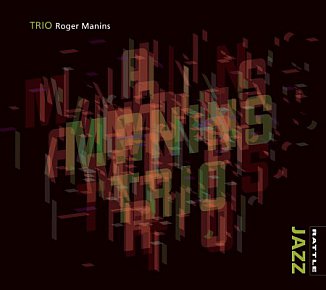 Taking the pulse of New Zealand jazz is difficult: just because there are festivals (which rely on imported drawcards) and the annual Tauranga event (a guaranteed core audience because of its youth band competitions, and overseas guests) doesn't mean the music is healthy.

Nor do wine'n'jazz events or vineyard concerts which are more about the occasion than the music.

The uncomfortable reality is that the biggest city in the country hasn't had an established jazz club for decades. Certainly there are sessions but there's no designated jazz club.

Despite the number of musicians coming out of jazz courses there seems less live jazz than there was in the Eighties when there were no jazz schools.

On record it is another matter: for many years Kiwi Pacific and Ode released jazz albums, and there were labels like Braille in Wellington which -- courtesy of an infusion of grants from the Arts Council, and more recently some of the same people doing the iiii label in the same way -- put out more edgy and experimental music.
But once that funding lifeline was cut . . .

Today musicians can easily release their own music, and once more Ode -- now in the hands of Roger Marbeck -- is continuing a small and steady stream of releases and reissues (not all of them interesting it must be said).

But Auckland's Rattle -- the label behind excellent and classy looking contemporary classical albums and Maori music -- has introduced a Rattle Jazz imprint.

The idea is admirable and driven by some business smarts: create well-produced albums in generic artwork (ECM, Blue Note and others sensibly adopted this approach) to create a "collect the series" ethic; release them at regular intervals through a subscription programme (three albums a year for $69); and offer subscriber-only discounts and notification of special events.

It is certainly worthy on the evidence of the first two albums.

Irony by keyboard player Kevin Field, drummer Ron Samsom and bassist Olivier Holland was a world class release recorded by Rattle's award-winning in-house producer Steve Garden. It appeared late last year.

The second in the series, out now, is Trio by saxophonist Roger Manins, bassist Moysten Cole and drummer Reuben Bradley -- and it is a more daring affair.

Opening an album with a 20 minute piece of ever-changing moods, deft rhythms and sometimes surreptitious saxophone is a clear statement of intent and, as the main story here notes, also stretches the parameters for the new Rattle Jazz imprint.

It says these people -- the label and the musicians -- are serious.

That opener jogs on the spot in places but never for long before one or other of the players picks it up and aims it somewhere else. It takes you on an easy but interesting journey.

Manins' tone sounds languidly Ornette-like in places (Missing Wes) and understatement is driving ethic, although when they take on an angular swing (Blues Form) this becomes more assertive.
Two albums in and Rattle has made an important statement about its ethic and direction. And both are exciting.