Graham Reid | | <1 min read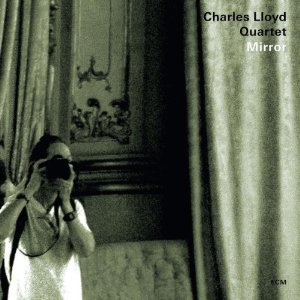 Anyone who has seen this extraordinary quartet recently -- they played in New Zealand earlier this year, Lloyd interviewed here -- will need not further prodding on this album other than to know it is released, the first studio album by this line-up.
These tunes -- many of them familiar in their concert repertoire and from previous albums (I Fall in Love Too Easily) -- were recorded in the studio late last year so catches this band at the high-water mark we enjoyed.
Included among the pieces however are a version of Brian Wilson's Caroline, No (pianist Jason Moran and Lloyd's saxophone taking it slowly over Eric Harland's angular and rapid drumming) alongside the Thelonious Monk standards Monk's Mood and Ruby My Dear, as well as the title pieces to their earlier Lift Every Voice (an Essential Elsewhere album) and Water is Wide albums.
The final piece Tagi is a nine minute meditation on the Bhagavad Gita with a hushed, spoken word piece by Lloyd woven into it (which for cynics might veer to close to that Desiderata thing.)
Beautiful music which comes from the deepest places of the spirit and soul. Healing music even.