Graham Reid | | <1 min read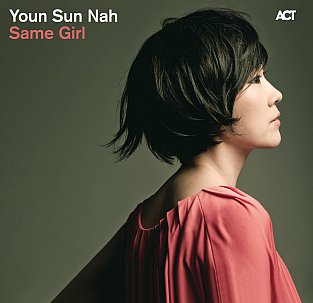 This sophisticated Korea-born singer who has long been based in Europe -- this is her seventh album, but only the second for Germany's ACT Music -- grew up with parents who were classical musicians, and that might explain some of the assured poise she brings to her delivery of ballads.
But before she arrived in Paris in the mid Nineties (drawn by chanson apparently) she hardly knew a thing about jazz, the music which has secured her reputation.
It's been quite some learning arc in that case, because here she races through a thriling scat'n'soar on the exotic and exciting Breakfast in Baghdad with label-mate Ulf Wakenius (guitar) . . . but opens with an attention-getting, almost skeletal but deeply emotional reading of My Favourite Things with only kalimba (thumb piano) and, against the odds, makes it interesting all over again.
She's not one to easily pigeon-hole as she also offers a delightful, multi-tracked, traditional Korean song; an increasingly dramatic if somewhat unsuccessful version of Metallica's Enter Sandman; and Randy Newman's Same Girl (again spare, with just kalimba) alongside some originals (her Uncertain Weather is achingly romantic).
And she's also out to enjoy herself: her own Pancake is a list of fast foods which she loves over bouncy bass from Lars Danielsson and Wakenius' guitar revving; and she hauls out kazoo for Terry Cox's Moondog.
Slightly patchy but when the cards fall -- and My Name is Carnival is gripping -- she is damn close to a full house here.
Impressive.