Graham Reid | | 4 min read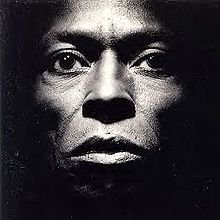 Depending on when he was talking and the mood he was in, Miles Davis would claim to have changed the direction of music three – or four – times. No one would doubt the impact of Birth of the Cool, Kind of Blue and Bitches Brew – which might make the "three".

But the fourth?

Although it didn't change the course of music as he might have wanted to believe, there is a case that his controversial '86 album Tutu changed his own direction, albeit rather briefly. It certainly was one in the eye for George Butler at his longtime label CBS because . . .

Maybe Butler, the head honcho at CBS Records – as Sony used to be -- regretted making that phone call to Miles Davis. Then again, maybe he didn't.

When Butler rang Davis in the mid Eighties and suggested Davis phone their hot new signing, jazz trumpeter Wynton Marsalis, to wish him happy birthday, Davis was furious. They'd already delayed releasing his Time After Time album and wouldn't pay for a tribute album so Davis had had to dig into his own money from an endowment . . . and now this insult.

Ring the guy who was replicating Davis' former style and saying derogatory things about his new music?

"I knew right then I had to get away from those [Oedipal cussword] at CBS. That was the only way they could get some publicity for Wynton," he told me in '88.

So Davis quit his record company of 30 years – to whom he had delivered milestone albums such as Porgy and Bess (in 1958), Kind of Blue ('59), Sketches of Spain ('60), In a Silent Way ('69) and Bitches Brew ('70) – and moved on.

In truth though, Butler may not have been unhappy to see him go. Davis' street-funk and rock-influenced albums of the Seventies – On the Corner, Get Up With It, Star People, You're Under Arrest – and his most recent live set We Want Miles (with guitarist Mike Stern grabbing space) hadn't set useful sales figures. They'd also alienated Davis' jazz following without bringing in the funk and rock crowd.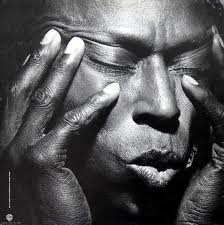 And Davis was never easy. He'd been scathing about Marsalis, plagued with drug problems again and at any opportunity would point out the racism he saw in the music industry.

Which might be why his first album for his new company Warners was Tutu, after Archbishop Desmond Tutu of South Africa. And why headed in another new direction.

It was the centre of the synth-splattered Eighties – the previous years had seen Prince's Purple Rain, Madonna's Like a Virgin and the rise of bands like Wham!, Tears for Fears and Scritti Politti – and Davis was keen to work with Prince.

But, as with his plan to work with Hendrix just before the guitarist's death, things fell through. So he hooked up with bassist/multi-instrumentalist Marcus Miller who had spent much of his career as a sideman (briefly with Davis), session player and arranger.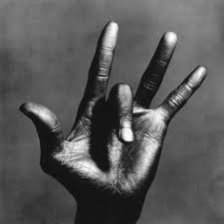 Miller was the guiding hand behind Tutu. Of the eight tracks he wrote all but two (one a co-write with Davis) – the others were George Duke's Backyard Ritual and Scritti Politti's Perfect Way. He also co-produced it with Tommy LiPuma (who had signed Davis to Warners with some trepidation).

Miller handled most of the instruments – synths, sequencers and drum machines which gave a staccato feel to the r'n'b funk – and when the album was released many critics savaged it saying Davis had been hijacked by Miller's synth-funk sound.

As if Davis could be made to do anything he didn't want to do?

Tutu – in striking cover photos by Irving Penn -- stands as a late career high for Davis who immersed himself in the bed of synth sounds and also, although this was often overlooked at the time, played some fine solo work throughout. He was tight and pointed, never flashy and always working within the service of beats and grooves.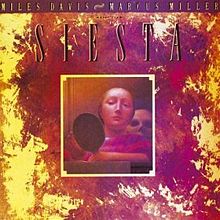 He worked again with Miller on the soundtrack to the film Siesta the following year – a sort of lesser version of a synth-funk Sketches of Spain if you can imagine that – but by this time Davis was just doing one-off projects (the inevitable hip-hop album wasn't to far off) so Tutu was to be his last innovative hurrah.

But it didn't change the direction of music.

Tutu is now re-presented in a remastered 25th anniversary edition with an extra disc of a concert in Nice that year with a brittle funk-rock band – which includes saxophonist Bob Berg, guitarist Robben Ford and two synth players – stretching out on older material (Jack Johnson), pieces from Tutu (Portia, Splatch) and contemporary pop hits Human Nature (Michael Jackson) and Time After Time (Cyndi Lauper).

Those who found Tutu a step too far from jazz won't warm to the extra disc which is often more akin to rock – like We Want Miles with a synth-funk edge – than even the constrained playing on Tutu.

But Tutu was a fine late-period Davis album and open ears at the time accepted it as Davis pushing in a new direction, and some of its critics found themselves warming to it over time.
Within a year it was being hailed as Davis' comeback album and scored him another Grammy, for best jazz instrumental performance.

It also became one of Davis' biggest selling albums.

You wonder if he called George over at CBS to tell him.