Graham Reid | | 5 min read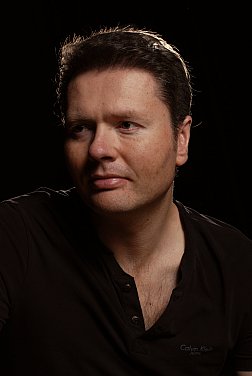 Auckland jazz keyboard player Kevin Field has had a couple of major turning points in his career. One came when, at age 18, he realised he didn't want to pursue his classical piano studies to their logical conclusion, the other was more dramatic.
"Headlights coming towards me, that whole thing."
In 2008, Field's car was hit by a drunk driver, his lung collapsed and he was a week in hospital.
"It was an eye-opener and in some way you feel, 'I was spared and shouldn't waste my life'. Not that I was. But as soon as I got out of hospital I went round to Nathan Haines' place and was playing in his home studio . . . and that track is on the new album. It is Cousin Morphine, because I think I was still feeling the effects."
That short and dreamy piece – which opens with a distant siren and a languid melodic line – is one of the many diverse tracks on his new album Field of Vision which has come out through saxophonist Haines' Haven label and is being given high-profile distribution by Warners.
It's a big leap up (we do a conference call even though he is in my city) and the attention the album is getting puts him into a different space than that of his previous release. That was the excellent Irony album on Auckland's independent Rattle label's Rattle Jazz imprint where Field played acoustic piano and Fender Rhodes alongside drummer Ron Samsom and bassist Oliver Holland.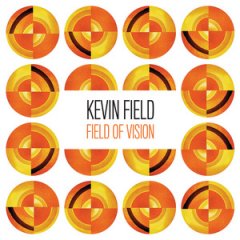 Field of Vision -- produced by Haines -- is a very different album again. It ripples with Rhodes and pulsating rhythms, has guest vocalists, nods towards some classic Eighties jazz-funk'n'grooves, and has Wayne Senior doing the superb string arrangements. There is a classy disco feel to the opener Breadwinner (thanks to the strings), light funk-with-romance on Imaginary Friend, and many tracks sound like they would slot perfectly onto soundtracks as much the home stereo or in clubland.
"I didn't want to do another Irony so I was looking for something different . . . and the new tunes being written were in a different vein. They were a move away from the acoustic, piano jazz trio tradition and so it grew from there. I spent more time on this and while some of the pieces were written six year ago, but most were more recent."
Among the more recent pieces is the airy Ditto featuring Haines, and Field says if things had been done in more haste something like that would never have made it onto the album.
"I'm constantly writing tunes and they sit waiting for the right opportunity to come along and find their home. There's a tune I've written which will be on Nathan's new album which is more your jazz quartet tune. It's right for his album, but not for this one.
"And the song Need You [with singer Rebekah Nabouta] was something I used to play as a groove at Rakino's in about 2005. But she came up on the bandstand and made up words on the spot and after that it got a great audience reaction. But that was not right for Irony so I held it back until the right album came along.
"When we got into the studio though we realised we only had one verse of lyrics which she repeats, so we had to write some more.
"And Dangerous to Know [with singers Marjan Gorgani and Kevin Mark Trail] was originally an instrumental, but then I played the album to a few people and they said they felt it needed another vocal track. I thought about that, and that piece was one I was always a bit funny about, like an unloved child, and thought there were possibilities with it.
"So I played it to her and Chris Cox's programmed beat sets the whole thing up. I had a sense it would go with a more dancey vibe, and it's hard to imagine the album without it.
"Marjan is of Iranian descent and she has a great r'n'b voice but it is different to the typical r'n'b voice and I've written a few songs with her."
Also on the album is guitarist Joel Haines, but a key figure in Field's career and work has been Nathan Haines, and before that Nathan's bassist father Kevin. Field teaches jazz and improvisation at the University of Auckland, but jazz wasn't in his sightlines until the realisation at 18 that classical music wasn't going to be for him.
"It's ironic I teach in jazz because I didn't have any formal jazz education at all. I had extensive classical training but basically I learned on the bandstand and was fortunate that when I was pretty young I'd go to bars and hear a lot of older [pianists] playing. A lot of them were a bit alcoholic but when they saw me they'd say, 'Oh Kevin, you sit in' and they'd go off to the bar.
"It was through that, people heard me when I was just beginning to play jazz. I hate to think what it sounded like but I had people who took a chance on me, people like [the bassist] Kenny Pearson who gave me some of my first professional gigs . . . and then later on Kevin Haines and [drummer] Tony Hopkins.
"That was my jazz education. I was lucky. I was playing five and six nights a week and playing with people who were better than me. I learned a lot, not really through things they said but through observing."
Field says he also schooled himself by listening to the heavyweights – Herbie Hancock who remains a favourite, Chick Corea and Keith Jarrett – whose music he would listen to for months at a time and frequently transcribe to analyse.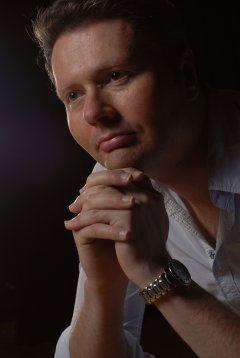 The Italian pianist Enrico Pieranunzi was also a major influence: "He has an amazing ability to play inside and a little bit outside, but they were related and he did it in a melodic way. I transcribed a lot of his righthand lines and it was how he twisted them and then maybe moved in a different direction and came back.
"I analysed them. I didn't want to copy him but look at what the underlying justification was for what he was doing."
What he admires about Hancock is the intuitive understanding he has with saxophonist Wayne Shorter, something he feels he and Haines, who also learned on the bandstand from a young age, have also developed.
"We trust each other and we've spent a lot of time together and grew up playing jazz together. We've done stuff live and in the studio together. I wouldn't say it is a predictability, but our ears are very tuned to each other in terms of general direction. I feel a real affinity with Nathan and he with me.
"We can take things in different directions at different times, but we don't really talk about these things unless we are recording perhaps. There hasn't been a lot of things written down."
With Field of Vision released this week, supporting gigs trickling out over the next month – an album launch at the Kenneth Myers Centre on March 12, the Waiheke Jazz Festival at Easter and CJC in Auckland on April 25 – Kevin Field is just looking forward to getting out there with it.
"The thing about an album is that the music actually grows the more you play it."