Graham Reid | | 2 min read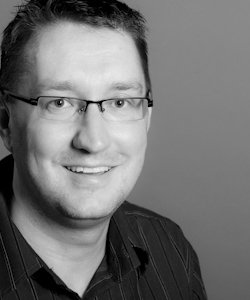 Canadian-born and US-educated Dave Lisik is one of the more innovative composers at work in New Zealand today. And also highly prolific.
A scan back through Elsewhere's files shows him working with electronic-meets-jazz for Colin Hemmingsen's Fate and the Processor, a not dissimilar approach using taonga puoro (traditonal Maori instruments) played by Richard Nunns on Ancient Astronaut Theory, works with John Psathas, albums under his own name like Rail 16, his 9/11 commemorative piece Donated by Cantor Fitzgerald . . .
On and on it goes . . . and now, the long promised release of the album Walkabout recorded with many of Australia's top jazz musicians based in Sydney who appear under the name Jazzgroove Mothership.
"Dave Theak who is one of the jazz professors at the Sydney Conservatory is one of the leaders and lead alto player," Lisik told Elsewhere about a year ago when the recordings were first made.
"Last year [2010] was my first meeting with Mike Nock. I was producing and recording at the New Zealand School of Music and Mike was involved and I gave him a copy of my big band CD Coming Through Slaughter which is the Buddy Bolden project, based on Michael Ondaatje's book about Bolden's life.
"He said, 'Give me a couple of extra copies and I'll give them to the big band guys at the Sydney Conservatory' so I did and soon after I got an e-mail [from Feek] who said we should collaborate on a concert.if you are interested in us performing Coming Through Slaughter which is an album of 10 movements in one piece.
"But like an idiot I said instead of doing that I could write new pieces for the ensemble and we could try to get funding to do not just a concert but also a recording. I said I could try to get money to bring in some guests who ended up being one of the best trumpet players Alex Sipiagin and Bob Sheppard one of the top sax players from Los Angeles.
"They both came over, I was in Australia for a month before the sessions and we all went back in late August did a couple of days of rehearsal and a couple of days in Studio 301 which is the top studio in Sydney.
"So that album was in the can, I just need to edit and mix."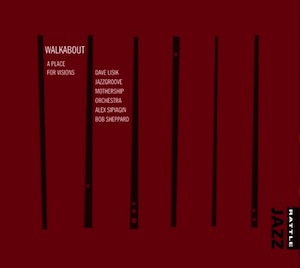 The album's title and theme come from the book of the same name by James Marshall, which Lisik notes was originally a novel in which kids from Carolina end up in a plane crash in the Outback.
Most know the story however from the '71 Nicolas Roeg film in which the children are British and have been taken to the desert by their father who shoots himself after setting the car on fire, thus stranding the kids in the unforgiving and remote landscape.
In both versions the children are helped by an Aboriginal boy.
Anyone coming to the album expecting a lot of didgeridoo (it only appears on disassembling free-playing piece Intro to Dance Ritual towards the end) or aural pictures of that vast expanse of the Outback will be disappointed because Lisik's reading of the story isn't literal or grounded in Aboriginal music.
This is a large jazz ensemble at work, although the liner notes by the estimable American jazz writer Scott Yanow lead the listener through the musical progression to the story's sad conclusion.
"They are both dark tales," says Lisik."In one there is a sexual component and the girl is entering puberty and attracts the attention of the Aboriginal boy.
"In one he ends up dying from a disease and in the other kills himself because she rejects his sexual advances.
"It's not a happy tale in either version."