Graham Reid | | 1 min read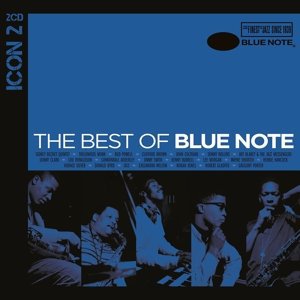 As mentioned previously, the Blue Note jazz label is currently celebrating its 75th anniversary with large reissue programme of remastered classic albums on vinyl (100 over the coming 15 months or so) and also looking to raise the profile of its artists both old and new.
This double disc brings old and new together across 22 tracks (see full listing below) in a chronological collection whch moves from Sidney Bechet Quartet (Summertime) and Thelonious Monk ('Round About Midnight of course) through John Coltrane (Blue Train), Sonny Rollins (Tune Up) and Art Blakey and the Jazz messengers (Moanin') to Donald Byrd (Black Byrd), Cassandra Wilson (Come On in My Kitchen), Norah Jones (Cold Cold Heart) and Gregory Porter (Liquid Spirit, the title track of his Blue Note debut album of this year).
Longtime jazz fans will doubtless have many, if not all, of the songs on the first disc (and perhaps the first half of the second) but for newbies here's a way to get some of the most identifiable pieces associated with these jazz giants (Lee Morgan's The Sidewinder, Herbie Hancock's Maiden Voyage, Horace Silver's Song For My Father) and start a collection.
That latter market might have been well served if the discs had included liner notes and/or pointers to the classic albums from which some of these things came. But in that regard everyone is shortchanged.
There are no notes at all. Opportunity lost.
For more on Blue Note artists at Elsewhere start looking here.
Tracklisting
Disc: 1
Summertime - Sidney Bechet Quintet
Round About Midnight - Thelonious Monk
A Night In Tunisia - Bud Powell
Brownie Eyes - Clifford Brown
Blue Train - John Coltrane
Tune Up - Sonny Rollins
Moanin' - Art Blakey & The Jazz Messengers
Cool Struttin' - Sonny Clark
Blues Walk - Lou Donaldson
Somethin' Else - Cannonball Adderley (feat. Miles Davis)
Back At The Chicken Shack - Jimmy Smith
Disc: 2
Chitlins Con Carne - Kenny Burrell
The Sidewinder - Lee Morgan
Speak No Evil - Wayne Shorter
Maiden Voyage - Herbie Hancock
Song For My Father - Horace Silver
Black Byrd - Donald Byrd
Cantaloop (Flip Fantasia) - US3 feat. Rahsaan and Gerard Presencer
Come On In My Kitchen - Cassandra Wilson
Cold Cold Heart - Norah Jones
Afro Blue - Robert Glasper feat. Erykah Badu
Liquid Spirit - Gregory Porter
.