Graham Reid | | 1 min read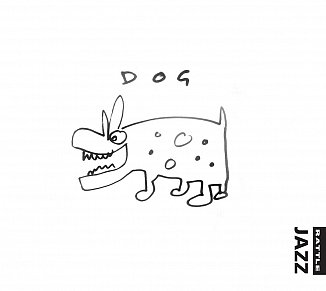 And just when you thought local jazz releases could not get any better . . .
The previously considered Rattle Jazz album Dark Light (by Jonathan Crayford, Ben Street and Dan Weiss) really set a high bar, but this one -- a prior release on the label, by just a few days at a guess -- sets its compass in another direction entirely.
As a post-bop album with pianist Kevin Field and Roger Manins heading out for distant and sometimes demanding landscapes, it reminds you just what a thrilling music jazz can be when you get like-minded players on board and the destination is somewhere called "Further".
Check out (the difficult-to-type) Dideldideldei written by Holland here which finds Field, Manins, bassist Olivier Holland and drummer Ron Samsom at their most intuitive, adrenelin-driven and thoughtful.
Samsom hits it in, the groove settles across stabbing piano figures and a driving bass, there are flickers of sax before Manins catches fire (those embers beneath are furiously energising however) and then . . .
It swings, it stings and has an urgency, especially when Field takes charge for his space and looks at the keyboard like open ground to be ridden over). And then Holland's bass comes along like the anchor which is ready to shift its setting, let the ship loose or pull it back to a safe harbour.
If you heard nothing else on this album but these 7.47 minutes you'd be persuade you were hearing the best there is in this vigorous, vibrant idiom.
But, of course, there is so much more.
Sounds Like Orange (by Samsom) is one of those pieces which works a tension by always seeming to start and break out in one direction but holds back and finds another voice for itself, as when Field takes charge a couple of minutes in.
And Dicey Moments eases you back into ballad mode, albeit slightly astringent.
This is improvised music you pay close attention to, laugh along with when it surprises (as it constantly does), ease back when it allows you to do so . . . and are in constant admiration of for its wit, assurance, tension (mostly from Samsom who operates like a nailgun at times), thoughtfulness and idiosyncrasies.
Foolishly I said something like jazz album-of-the-year-starts-here about Dark Light. Now all bets are off.
And you would not want to be on that judging panel.
(And if you go here you can download a free track)