Graham Reid | | 4 min read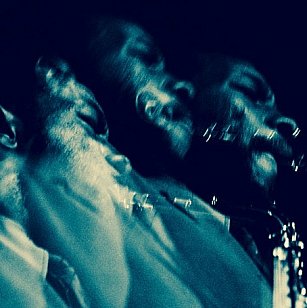 Among the many pleasures of Record Store Day – not the least seeing the smile and relief on the faces of store owners as the credit cards get swiped – is the rare and unusual albums which find release.
The coloured vinyl versions of familiar albums is a crock designed to gouge wallets and little more – as I said to one owner at this RSD, "we mustn't judge artists by the colour of their vinyl" – and there are often albums which have lurked in bins for a while only to have light shed on them on this special day.
Like this one, An Evening With Ornette Coleman, released originally for RSD in 2016 – a genuine gem and rarity – which I only discovered this year.
This limited edition release (yes, on pink vinyl!) captures part of an important concert by the great Coleman and his trio of bassist David Izenzon and drummer Charles Moffett in Croydon in August 1965.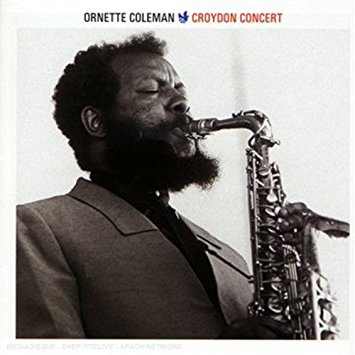 It got CD reissue a decade ago for the first time since its initial vinyl release on Polydor at the time. It's not on Spotify. *
But this record is, as the title warns, just Part 1 and as far as I can tell there has been no Part 2 on vinyl.
And also one side of it is the 25 minute 10-movement Forms and Sounds for Wind Quartet played by the Virtuoso Ensemble. (Sometimes written as Sounds and Forms)
The importance of this concert is in where it lies in Coleman's career. It is slap-bang between his classic and innovative playing with his groups which included Don Cherry, Charlie Haden, Billy Higgins, Ed Blackwell as well as this trio beforehand, and this group's classic At The Golden Circle live album just months later. As well it is pointing towards his major work Skies of America which he conceived at this time and recorded with the London Symphony Orchestra in '72.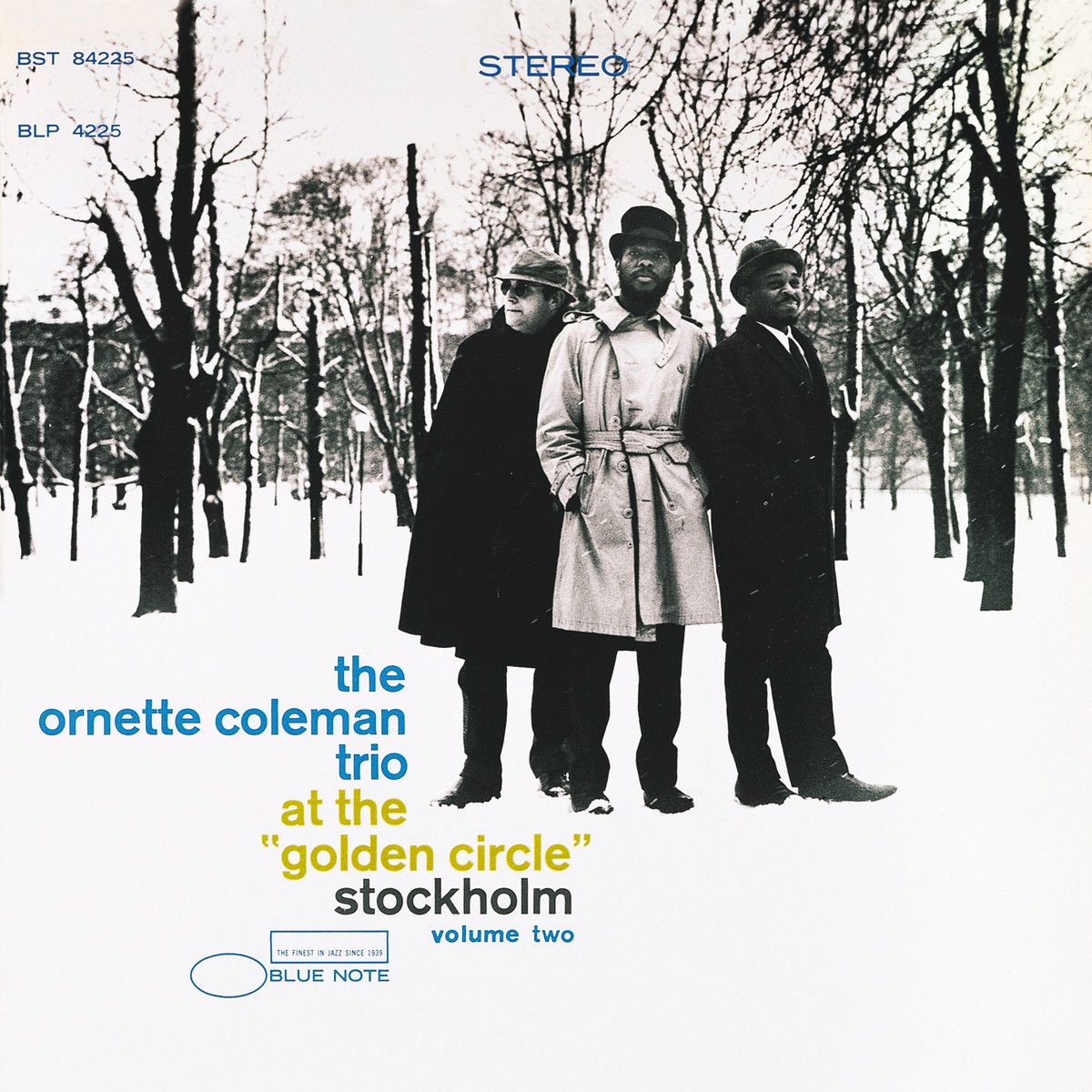 The circumstances behind the writing and playing of Forms and Sounds were absurd but typical of the period: Coleman had arrived in London to great acclaim and expectation, and so tried to organise a concert. But the British musician's union insisted that a reciprocal arrangement of their players to the US needed to be in place before he could perform. The loophole was that this only applied to non-classical musicians, so for the purposes of this concert Coleman had to sit down and write an arrangement for a chamber work at short notice.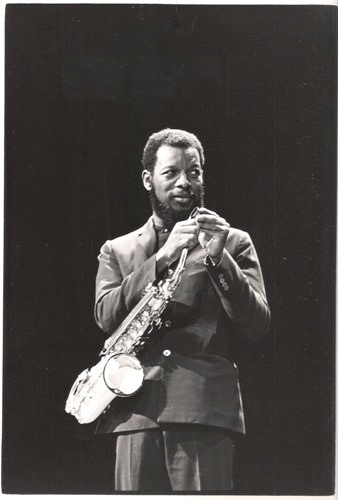 This he did in a fortnight (often writing when out on social occasions according to his biographer John Litweiler in Ornette Coleman; A Harmolodic Life), the Virtuoso Ensemble had just one rehearsal, Coleman sent for Izenzon and Moffett and now they were free to play . . . somehow the jazz trio were now allowed to perform also.
Coleman, the first African-American musician playing his own music to received the "concert artist" classification according to Litweiler, underwrote the concert himself.
But even that wasn't quite what many expected because now Coleman, known as a saxophonist, had also added trumpet and violin to his artillery. It was the first time he had played these instruments before an audience.
(Trumpeter Freddie Hubbard later noted "he should not play in public" and that's what he had sounded like when he was five).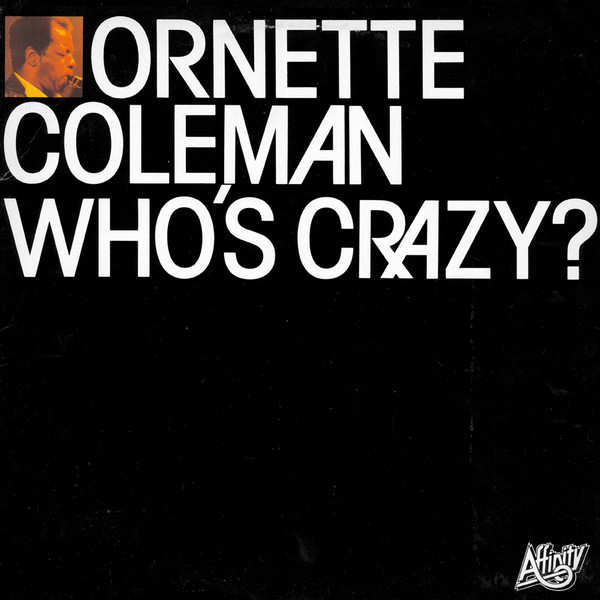 Coleman's approach to the violin extended, we might say generously, the language of the instrument but during his subsequent European tour he was commissioned to write the soundtrack to film for the Belgium Living Theatre Group who seemed to have no problem with his playing.
It subsequently appeared as the Who's Crazy? album.
So this live concert in Croydon is a pivotal moment in Coleman's career when new directions opened up for him and the challenge for his audience – already challenged enough by Free Jazz five years previous and his move from alto sax on the Ornette on Tenor album in '61 where he seemed to go back to his r'n'b roots in his hometown of Fort Worth, Texas – was to see if they could go with him.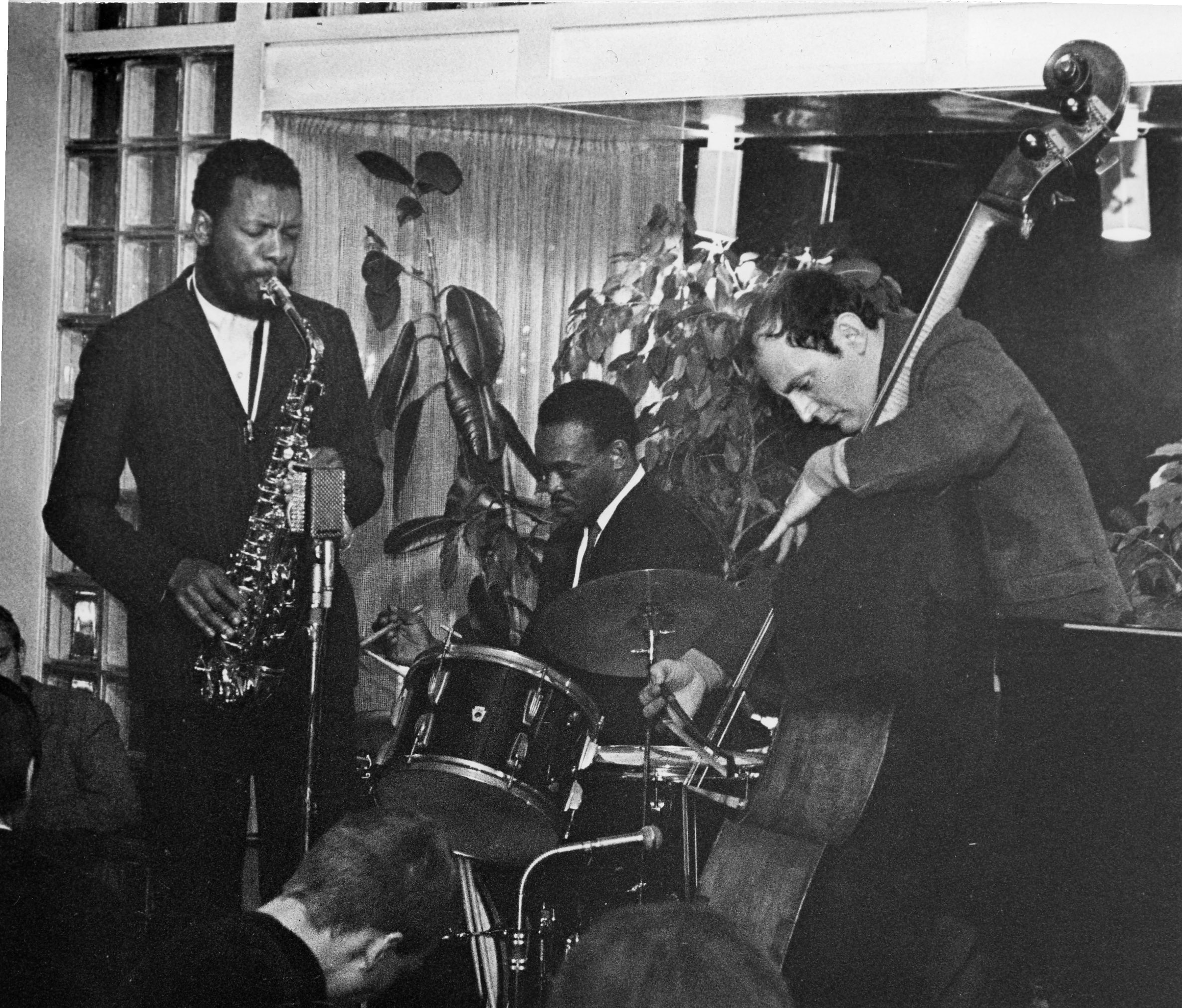 Despite a heckler at the concert – who yelled out "Now play Cherokee" during a pause in the piece entitled Silence – the applause heard on the Part 1 album suggests he and the Virtuoso Ensemble won them over.
Of the two trio pieces on the Part 1 vinyl, the short Sadness was a reworking of a piece which had appeared on the At Town Hall 1962 album. It has Izenzon playing busy arco behind Coleman's dramatic, piercing and melodic but biting, hard-edged sax.
Then there is the 12-minute Clergyman's Dream which is a standout, Coleman playing joyous and bouncing alto in its opening passages (a style he would return to, notably much later on the Virgin Beauty album of the late Eighties), drummer Moffett redirecting it in his solo after Izenzon's brief centre-stage moment then Coleman pulling everything together again which leads into the final witty minutes.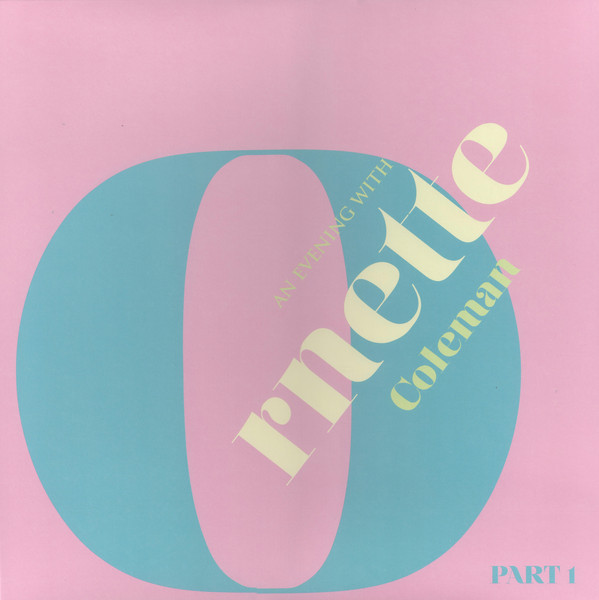 For a Part 1 – even with one side a suite for a wind quintet – this is more than enough to convince me that finding the rest on record (and it doesn't appear to be out there) is going to become a quest.
It is of course floating about on CD, but in the wake of Record Store Day somehow vinyl seems so much more enticing.
Even if it does come in punk-pink.
There is much more at Elsewhere on Ornette Coleman including an interview, overviews and reviews. Start here.
* This complete concert was released on double vinyl in 1975 on Arista Freedom as The Great London Concert