Graham Reid | | 1 min read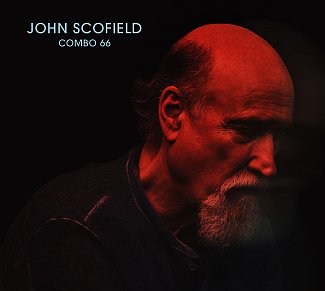 It must be strange to one day be a hot young guitarist and then a mere four decades on from your debut wake up and find yourself age 66.
John Scofield (just "Sco" to everyone it seems) has filled in those decades with some exceptional work and played alongside many of the greats (Miles Davis, Joe Lovano, Charlie Haden among dozens) and recorded for Enja, Gramavision, Blue Note, Verve and ECM.
As you may guess from those musical touchstones and diverse labels, his music has ranged far and wide from post-bop to pop, swinging funk and gospel to measured ballads. And he has gathered Grammys, three in the past three years.
His wife titles his pieces and she clearly has a sense of humour.
With his established quartet – drummer Bill Stewart, bassist Vincente Archer and keyboard player Gerald Clayton – here Sco essays 10 new originals which gently and unobtrusively showcase his warm-to-funk Ibanez tone on material which can have a lively and fluid bounce (I Can't Dance which steps smartly out of the speakers over bubbling organ) or lean into the gloriously languid ballad I'm Sleeping In.
Along the way there is the appropriately titled Dang Swing (yep, an uptempo dance number with country inflections), the taut Icons at the Fair which is based on the chords of the folk tune Scarborough Fair (but a fair now populated by more exciting and excitable characters of the jazz-rock generation) and Uncle Southern which is a dialed-back piece with an evocation of church organ from Clayton and a subtle hint of reflective Southern soul throughout.
King of Belgium is swinging and witty tune dedicated the late harmonica master Toots Thielemans, best known outside the jazz world for playing the melancholy theme of Midnight Cowboy. This Sco tune celebrates Toots' wit rather than his ability to convey deeply moving emotions as on that theme tune.
So as is common with Sco – and whomever he plays with – his music stretches across genres with an ease which is engaging and never so clever it seems like being showy.
With a few dozen albums to his name it is probably hard to persuade those who were there in the early days to come back at this late stage, but the past few years he has been on a real roll (again) and this one – lively, thoughtful, sassy and deeply referenced – is very much worth returning for if you've been absent.