Graham Reid | | 1 min read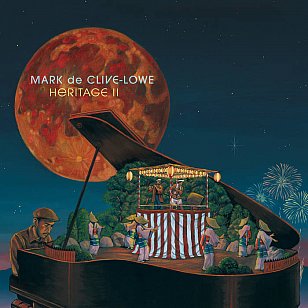 In some respects
the first volume of this musical journey
by expat Kiwi keyboard player/electronica artist
Mark de Clive-Lowe
sets up this superior edition which is more focused on the Japanese half of his background.
Much of the source material (musical or literary) is Japanese and the evocative opener sets a mood of reflection and a contemporary-sounding voyage back to misty origins.
It's an exploratory mood picked up later in the terrific, understated Ryugu-Jo (which is like dreamy, nightclub jazz lifted from the pages of an ancient text) and the more provocative Shitenno which seems to use a traditional melody as a stepping off point into some gentle bop.
As before de Clive-Lowe carries the same excellent band recorded live in an LA club last year with the mainman playing piano, various keyboards and programed beats and basslines alongside the sextet of name players.
As before also, because he is a child of his hip-hop generation, de Clive-Lowe brings that aspect of his musical personality into play, notably on the samurai-inspired Bushido II where the lengthy and lowkey intro sets the stage for a stylised bebop/drum'n'bass battle of increasing emotional intensity and musical busyness.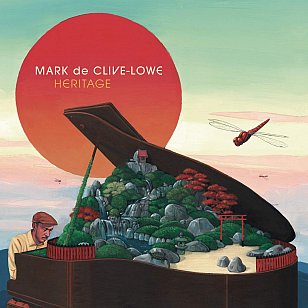 There is much more to this interesting, immersive album and while some may resist the reliance on some simple folk melodies in places, the real oil is in when they are discreetly left behind and some very classy new-fusion takes place.
Recommended.
You can check this album out on Spotify here.
But both these volumes in clever companion-album covers are available on vinyl and that might be a more tasteful way to go.