Graham Reid | | 1 min read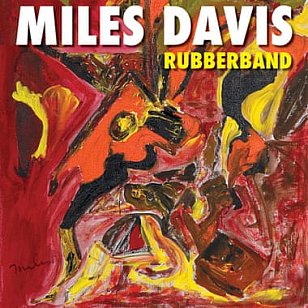 After almost three decades at Columbia, in the mid Eighties Miles Davis quit in a huff, as
he told it to Elsewhere
at the time.
They had a hot new young trumpeter who was less problematic (Wynton Marsalis, who dissed fusion and therefore much of Davis' recent work) and so Davis headed off into a contract for Warners.
When he turned up for Warners he delivered – with considerable help and shaping by multi-instrumentalist and producer Marcus Miller – the Tutu album which was a cracking return to sharp and focused form, but in its use of synths and drum machines still pushed the boundaries.
Tutu was such a terrific album that this newly discovered/retrieved collection of tracks from just beforehand taints it somewhat.
His last albums at Columbia (aka Sony) were what we might call street-fusion – the albums Decoy and You're Under Arrest, which had guitarist John Scofield on hand – and although older jazz critics still bemoaned Davis abandoning the purity of sound and vision he had in the Sixties he'd been ploughing that more demanding furrow for over a decade, since Bitches Brew in 1970 in fact.
But at Warners he was adrift for a while and this Rubberband album is pulled together from sessions which Warners told them to wind up when Davis was making little progress in creating music with soulful vocalists, the going in another direction again.
Warners also felt these pieces were at odds with the musician they'd signed.
The tapes lay on the shelves until recently when the drummer from the sessions Vince Wilburn Jnr (Davis' nephew) decided to rescue them and bring in new singers (Lalah Hathaway, Medina Johnson, Randy Hall and Ledisi).
It's a messy collection which errs from soul-lite (Hall on I Love What We Make Together) through the busy r'n'b of the synth heavy Maze to See I See which is a cut above everything else as it hits a place between Tutu and Decoy.
The funky title track with guitarist Mike Stern, the version of it as Rubberband of Life (with Ledisi) and the snappy Latinesque Give It Up aren't bad either. But nothing here hits the heights of Tutu which, if we were honest, was Davis' last great studio album.
One for Davis completists perhaps and it is good to hear him really playing in places rather than contributing the short interpolations he was more commonly doing around this time.
But more "of interest" than genuinely interesting.
You can hear it at Spotify here.