Graham Reid | | <1 min read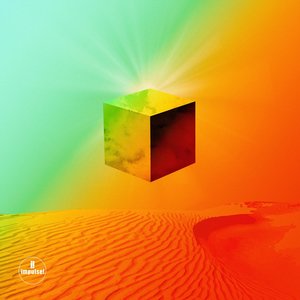 Billed as "a companion piece to the group's breakout album Trust in the Lifeforce of the Deep Mystery", (an Elsewhere favourite from earlier this year) this six track, 30 minute mini-album further advances the project of this UK jazz-cum-electronica phenomenon.
Released to coincide with an American tour, this announces itself with All That Matters is the Moments which features a stentorian Babylon-referencing chantdown by guest poet Joshua Idehen full of apocalyptic gloom over the searing saxophone of King Shabaka (also in Sons of Kemet), the furiously busy drumming of Betamax and synth effects by Danalogue.
At almost eight minutes it doesn't spare its potential audience and it is a demanding, energetic and confrontational ride. It's not for the faint-hearted but if you've heard Trust in the Lifeforce then this seems like a logical step forward and down into the depths.
These are deeper and more profoundly psychedelic-jazz pieces which roam from the thoughtful (The Softness of the Planet) to the atmospherically drifting (the title track and the standout closer The Seven Planetary Heavens which builds in subtle intensity) and free jazz space-prog (the first of the two-part Lifeforce pieces).
And their signature sound of melodic repetition again binds much of this together.
Start with that full album then turn your special attention to this.
Same prism, different refractions.
You can hear The Afterlife on Spotify here