Graham Reid | | <1 min read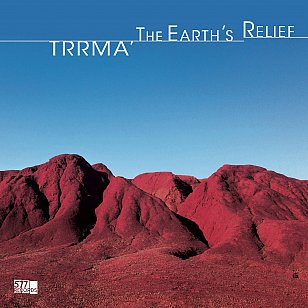 This Italian duo of Giovanni Todisco (drums/percussion and Giuseppe Candiano (synths) comes courtesy of 577 Records out of Brooklyn which Elsewhere readers have encountered previously through albums by
Daniel Carter
and
Treesearch
.
Although the promotional blurb says their inspirations are Sun Ra and classical composer Xenakis with some of Flying Lotus' sensibilities (hmmm), what is here will be for most listeners more akin to the scratchy, enjoyable early work of British drummer Roger Turner (who played with Phil Minton, Derek Bailey, Henry Grimes and others) with some bubble'n'trouble from squelchy synth.
In the centre section of this eight piece album, there is more ambitious experimentation and the synths more aggressive and distorted (the short Shishapangma and Dhaulagiri) and there's a very odd and engaging tribal/sci-fi soundtrack created on the six minute Cho oyu.
Not an album for many given its challenging nature and sonic minimalism, but certainly of interest to those comfortable with avant-garde/improvised music.
.

Earth's Relief is available through 577 Records in Brooklyn or on vinyl from Southbound Records in Auckland, or can be heard on Spotify here