Graham Reid | | <1 min read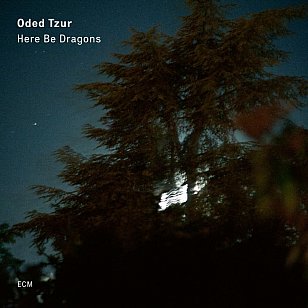 When recently invited to choose 10 formative jazz albums I had two which bridged Indian classical music and jazz, both being improvised musics.
I noted that this area between two cultures and genres was often very rewarding.
Here Israeli tenor player Oded Tzur – who has studied with bansuri/flute master Hariprasad Chaurasia – brings his sensibility for raga structure and traditions to these reflective pieces where his instrument holds faint echoes of Indian flute but exists within the jazz idiom by virtue of the quartet context (Nitai Hershkovits on piano, acoustic bassist Petros Klampanis, drummer Johnathan Blake).
There are two major pieces here, the eight minute-plus title track and 10 minute 20 Years along with three solo miniatures (the longest 2.40) and at the end an elegantly romantic and slow treatment of Can't Help Falling in Love With You.
So from states of quiet grace to Graceland with three delicate interludes for piano, then bass and finally tenor, this does perhaps enter that unknown world the title alludes to.
But without fear.
In this territory it seems to always be a comfortable 1am on a warm and fragrant night.
.
You can hear this album on Spotify here.