Graham Reid | | 6 min read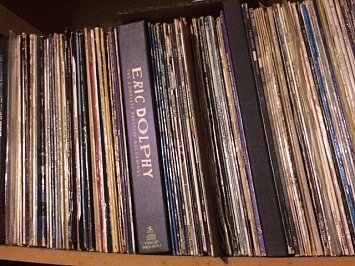 During the Covid-19 lockdown, Facebook was awash with people being asked to choose their favourite albums, books and so on.
And I too was there at the invitation of Rodney Hewson, a music man from way back, who asked me to pick 10 albums that were influential on my thinking about jazz.
An impossible task in many ways, but one that did get me considering.
It would have been easy to choose some very obvious ones – it's hard to by-pass Kind of Blue or A Love Supreme – so I just presumed people would know such classic and much cited records had a profound effect on my taste.
So instead I went wider and in places into the "deep state" of my jazz listening.
Here is what I chose, these are edited and expanded versions of my Facebook posts during May 2020
#1 Ornette Coleman: The Shape of Jazz to Come (1959)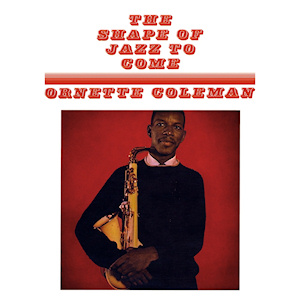 Correctly, I should start with Dave Brubeck's Take Five which I heard as a kid and introduced me to jazz but here goes with real head-spinners.
This came much later, in the Seventies, butI had departed from a lot of jazz listening in the Sixties when pop and rock and other styles seemed more exciting. But this got me back and as a consequence my Ornette Coleman collection is massive.
I have written about Ornette Coleman extensively and it was one of the genuine thrills of my life to meet with him in New York for an interview.
You could start here for all my Coleman pieces, if you dare!
This album is on Spotify here.
.
#2 Jan Garbarek, Places (1978).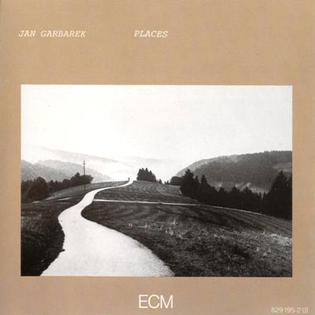 Not his best but my first. I imported it -- along with Brian Eno ambient albums on his new Obscure label, Cluster and others -- in the late Seventies on the basis of an NME review. Such faith!
Tis album alerted me to a European style of jazz based on landscape, atmosphere, folk and classical traditions rather than the blues etc.
The ECM label became my Blue Note in the Seventies/Eighties and beyond.
Again I have written extensively at Elsewhere about Jan Garbarek and the ECM label.
This album is on Spotify here.
.
#3 Frank Gibson and Mike Nock, Open Door (1987).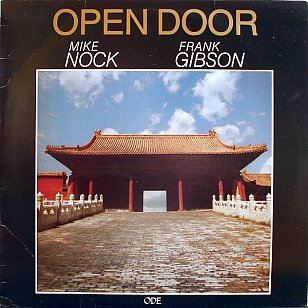 A drummer and a pianist walk into a studio . . . I'd heard a lot of solo, duet and trio recordings by the time this came out but these spontaneous improvisations by Frank Gibson and Mike Nock were so naked and innovative that they were arresting.
It has been reissued on CD but this is the original cover.
On Ode Records (who were recording jazz when very very few others were).
A longtime Essential Elsewhere album of course.
This album is on Spotify here
.

#4 Thelonious Monk, The Complete Genius (1976)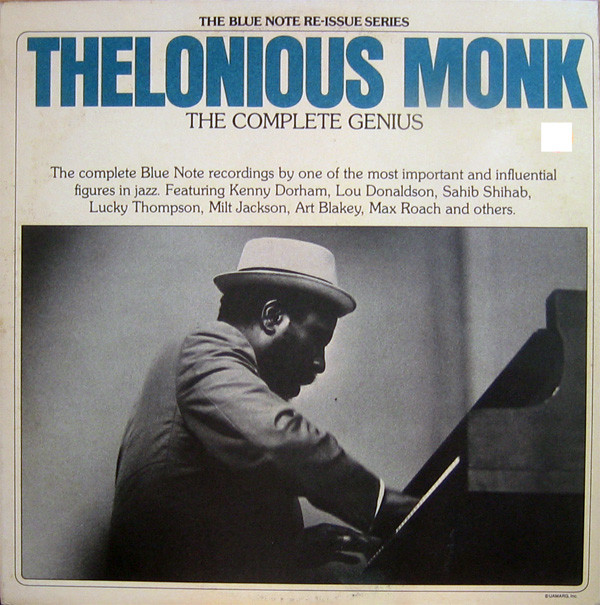 The 1976 Blue Note reissue of his greatest compositions and studio performances by the legendary Thelonious Monk released as an essential double album on vinyl.
A primer on the magnificently named Thelonious.
The biography by Robin DG Kelly is an insightful and readable study of the man behind the music.
The Genius music is on Spotify in an expanded edition here. And too much Monk still ain't enough.
.

#5 Keith Jarrett, The Melody At Night, With You (1998).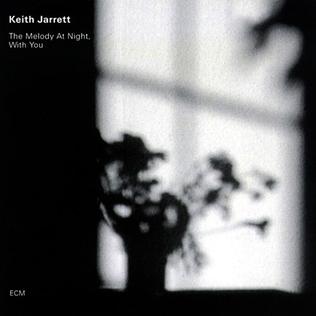 Any number of Keith Jarrett albums could be here (I have scores, literally) but this one was such a turning point I wrote about it and him at length at Elsewhere.
It is quite a sad story but the musical result is just beautiful.
Needless to say there is a lot of Keith Jarrett at Elsewhere starting here.
By the way there's a Jarrett to avoid mentioned here.
This album is on Spotify here
.

#6 The Revolutionary Ensemble; The People's Republic (1976)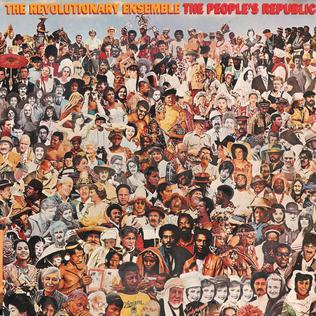 Black political free jazz from the Seventies is not an easy call but I have a huge chunk of it, much of it picked up either in New York or way back when Real Groovy had a shop on Mt Eden Road and used to put out a bunch of it (someone's collection?) which went dirt cheap.
It's a challenging journey but one worth taking.
The Revolutionary Ensemble albums are hard to find but Vietnam from this period (and much more recent stuff) is on Spotify if you care for a taste.
Strap yourself in.
.
#7 Joe Harriott and John Mayer, Indo-Jazz Fusion (two volumes, 1967, 1968)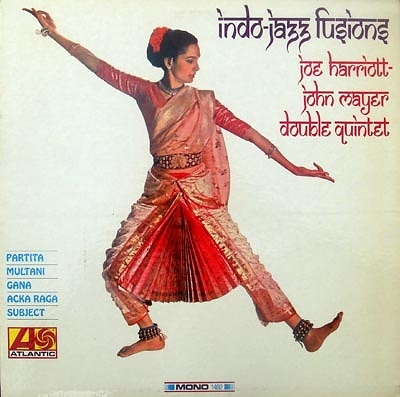 By the time I found these not long after release I'd already been introduced to Indian music via Ravi Shankar's Improvisations '62 album which had a thrilling piece by Bud Shank (flute) and Gary Peacock (bass).
Improvisations is a longtime Essential Elsewhere album.
I was well set up for whatever George Harrison came up with, these albums and more Indian jazz crossovers like John Handy and Ali Akbar Khan's Karuna Supreme.
These two albums here are not the greatest examples (they were reissued on bargain price CD in the mid 2010s.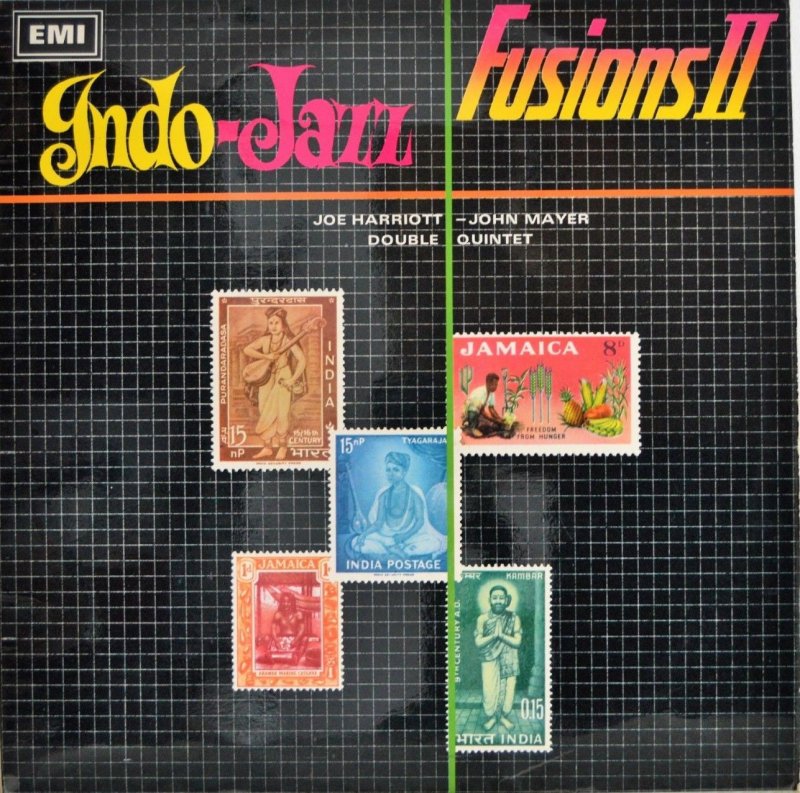 But for me this world of East-meets-West improvisation has always been a rewarding area.
And that's whether it be artists along the jazz-rock axis like the Mahavishnu Orchestra, classical albums where Yehudi Menuhin and Ravi Shankar perform together, or those where Philip Glass (who transcribed for Shankar when he, Glass, was a young man) works in the idiom.
It's improvised music whichever way you cut it, and hearing musicians just taking off is really what this jazz thing is all about for me.
You can start with the first volume on Spotify here.
.
#8 Arthur Blythe: Illusions (1980)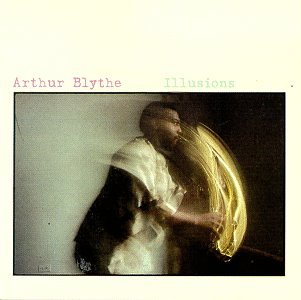 I know there should be albums by Miles, Coltrane, Dolphy, Rollins, Parker, Monk and many others above this. But sometimes you just like what you like.
This one first got to me because of the three tracks with guitarist James Blood Ulmer and the unusual pairing of cello (Abdul Wadud) and tuba (Bob Stewart).
Blythe could be a tough altoist too but there's also some nice stuff with dramatic strings on another album, Basic Blythe (Spotify here).
The Illusions album is on Spotify here
.
#9 Miles Davis, Tutu (1986).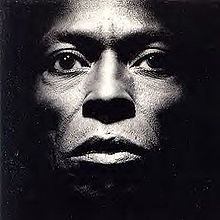 Not chosen because it is better than all those classic Davis albums which everyone knows, but because it was his last fully satisfying album and -- with multi-instrumentalist Marcus Miller co-producing and creating the sonic settings -- has a wonderful sense of space.
More conservative fans didn't like it because they felt Miles didn't play that much on it, but to me that was always the point. For me Tutu is a great Davis (and jazz) album.
And a middle-finger to his longtime former label Columbia when he delivered this to Warners, his first for the label. We spoke about that here.
There is a lot of Miles Davis at Elsewhere obviously -- including my interview with him -- starting here, but Tutu is dealt with here.
This album is on Spotify here
.
#10. James Blood Ulmer, Tales of Captain Black (1979).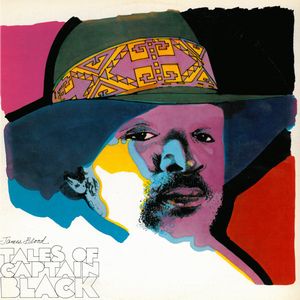 He's just James Blood on the cover of this debut on the long defunct Artists House label started by John Snyder (interviewed here).
This circlesss back to my first entry because it is with Ornette Coleman (alto) and has Jaamaladeen Tacuma (electric bass) and Denardo Coleman on drums.
It's out-there harmolodic music and pretty thrilling.
It got Blood a deal with Sony for whom he delivered Are You Glad to Be in America? and a number of other great, challenging post-Hendrix guitar jazz albums in the 80s. But the story for me started with this one, however neither this nor America? are on Spotify unfortunately.
Others are. Good luck out there.
.
Thanks Rodney Hewson for the invitation (I bet you're sorry you asked!).
These haven't been "classic" albums because those ones should be in any sensible collection, but these were just albums which turned my head in a new direction. And I never looked back afterwards.
My journey into jazz is told in this essay.
There is plenty of jazz of all persuasions at Elsewhere under the heading, surprise surprise, Jazz in Elsewhere.