Graham Reid | | 1 min read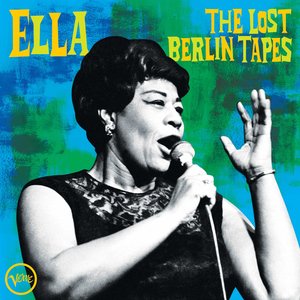 One of the delights of hearing the great Ella Fitzgerald in live recordings is when she forgets the words and just improvises. Her humor – and how appreciative the audience was – are evident.
Sometimes the lyrics were simply vehicles for her gift at bending a melody, pulling out notes and the starting point for scatting.
But she could also drill down into them, as on the bluesy swing of Cry Me a River and Someone to Watch Over me on this recently discovered tranche of songs from an appearance at Berlin's Sportpalast (ironically where Goebbels and Hitler once addressed rallies) in March '62.
With pianist Paul Smith, bassist Wilfred Middlebrooks and drummer Stan Levey, Fitzgerald holds the large audience in her hands as she swings though I Won't Dance and Taking a Chance on Love, teases apart the melody and rhythm of Jersey Bounce, races across Clap Hands Here Comes Charlie, takes the mood down for Good Morning Heartache and of course delivers the crowd-pleasing Summertime and Mack the Knife (mimicking Louis Armstrong, forgetting the name of the town she was in, just as she'd forgotten the words two years previous in Germany).
The pristine recordings of this concert – in both stereo and mono – was done by Norman Grantz and recently found in his archives, and is the second such surprise live album after Ella at Zardi's two years ago.
With wit, confidence, a catalogue of great songs and her small but sharp band, Ella Fitzgerald was a singular artist and if you'd been there with the Germans you'd probably have cheered as loudly as any of them.
.
You can hear this album on Spotify here