Graham Reid | | 1 min read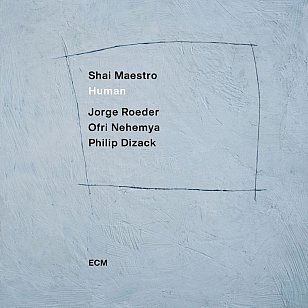 With a name which befits his accomplishment yet playing which avoids flamboyance, Israeli pianist Shai Maestro found his natural home on the ECM label three years ago with The Dream Thief.
Here again he is with fellow Israeli Ofri Nehemya (drums) and Peruvian bassist Jorge Roeder, and now American trumpeter Philip Dizack.
With a clear acknowledgement of the American tradition (Hank and Charlie is for Jones and Haden, they also essay a lively take on Ellington's In a Sentimental Mood).
But with obvious elements from the classical world (spare minimalism and repetition) and also ECM's hallmark spaciousness (the album was produced by Manfred Eicher, of course), this quietly beautiful and sometimes intense collection assimilates all of that – Dizack pitching somewhere between classic Miles Davis and Tomasz Stanko – to create its own place.
There is a remarkable sense of tautness here in what can seem like an ease: check The Thief's Dream for Dizack off the leash, GG for the subtle interplay between Maestro and Dizack, the title track for its unexpected shifts, and the dramatic Prayer underpinned by Nehemya's busy fills.
That quality means this constantly springs gentle surprises or tugs the music into a new direction, always in keeping with the mood established.
They Went to War is a reflective, moving standout.
Although Maestro's name gets top billing this really is a quartet album . . . although the pianist's gifts are manifest everywhere (aside from the Ellington, all 10 others are his compositions).
A real discovery and one which those who enjoyed Keith Jarrett's more measured trio albums would warm to.
.
You can hear this album on Spotify here.