Graham Reid | | 1 min read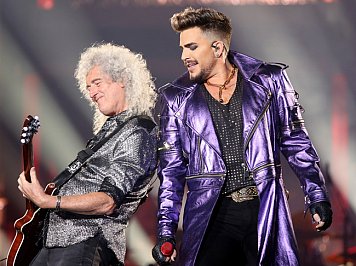 Beneath today's creative, often innovative music across the spectrum lies a bedrock audience that prefers the comfort of the familiar.
Witness Sir Elton John on his three-year victory-lap-cum-farewell tour, playing to capacity crowds hits that are almost half a century old.
The suggestion of a new Abba album this year – almost 40 years since their last – generated excitement for a demographic that grew up to a soundtrack of the Swedes.
The greatest, and thoroughly enjoyable, anomaly is Queen, the mega-selling band who lost their singular frontman, Freddie Mercury, in 1991 but today tour stadia with Adam Lambert out front, who wisely doesn't "do Freddie" but acknowledges he's there to celebrate Mercury and Queen.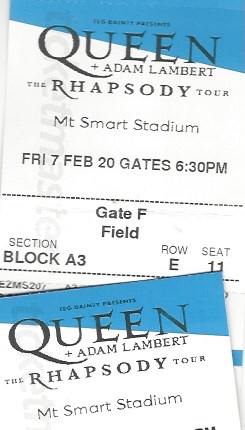 Yes, Lambert delivered frozen Mercury poses and clenched fists before a capacity crowd at Auckland's Mt Smart Stadium, but – in black leather and lurex for the first third – he added his more wickedly menacing black-eyeliner vibe to Mercury's knowing mischief.
Camp? Of course, that's the pleasure and point.
Queen – now just original drummer Roger Taylor and guitarist Brian May (in their own tribute band?) with keyboards, bass and percussion – were always about gestural, flamboyant rock-as-theatre.
To that end, this Rhapsody Tour . . .
.
.
To read the rest of this review go to the Listener here.