Graham Reid | | 2 min read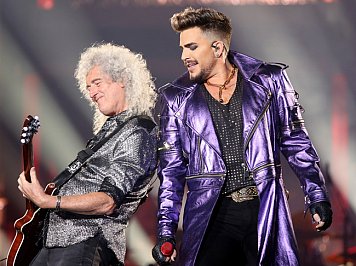 Beneath today's creative, often innovative music across the spectrum lies a bedrock audience that prefers the comfort of the familiar.
Witness Sir Elton John on his three-year victory-lap-cum-farewell tour, playing to capacity crowds hits that are almost half a century old.
The suggestion of a new Abba album this year – almost 40 years since their last – generated excitement for a demographic that grew up to a soundtrack of the Swedes.
The greatest, and thoroughly enjoyable, anomaly is Queen, the mega-selling band who lost their singular frontman, Freddie Mercury, in 1991 but today tour stadia with Adam Lambert out front, who wisely doesn't "do Freddie" but acknowledges he's there to celebrate Mercury and Queen.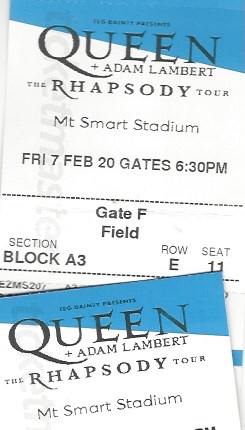 Yes, Lambert delivered frozen Mercury poses and clenched fists before a capacity crowd at Auckland's Mt Smart Stadium, but – in black leather and lurex for the first third – he added his more wickedly menacing black-eyeliner vibe to Mercury's knowing mischief.
Camp? Of course, that's the pleasure and point.
Queen – now just original drummer Roger Taylor and guitarist Brian May (in their own tribute band?) with keyboards, bass and percussion – were always about gestural, flamboyant rock-as-theatre.
To that end, this Rhapsody Tour deploys technology in an impressive set, with lasers and back-projections which take a rollercoaster ride through a palace like Versailles, Fritz Lang's Metropolis, a crumbling opera house, brief and significant guest appearances by Freddie, and during Bohemian Rhapsody a clip from Queen's original video.
But over two hours and a 10 minute encore it is Queen's all-inclusive music which – drawing from hard rock and Broadway show tunes to Chuck Berry, power ballads and mock-opera – elevates the spectacle and the melodrama.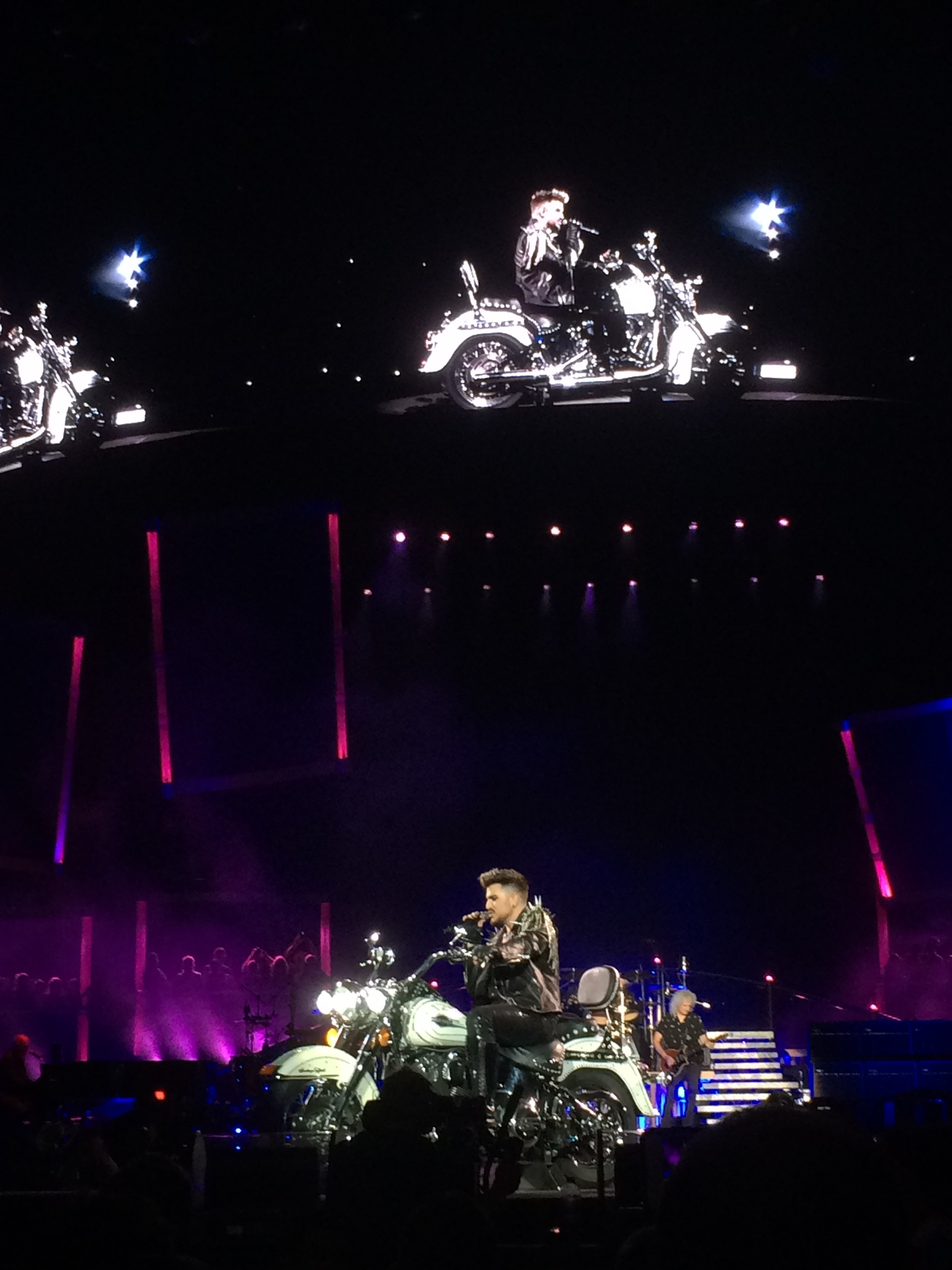 Queen may never have made a truly satisfying album but they sure wrote Greatest Hits and they played nearly every card in that deck.
Not everything worked: Another One Bites The Dust was brisk and lacked its Chic-inspired bass punch and actual astrophysicist May played a seemingly endless solo section atop an asteroid in space. His acoustic spot would be down to taste.
But opening with a fanfare, Queen + Adam Lambert – as they are billed – delivered every hit like it was an encore, there were digressions into Taylor's I'm in Love With My Car which came off like Pink Floyd if they'd been a hard rock band and he did a passable Bowie vocal on Under Pressure.
Lambert strutted and pouted, hit most of Freddie's notes with power and assurance, and the durability of Queen's stadium-sized songs and pomp propelled the event.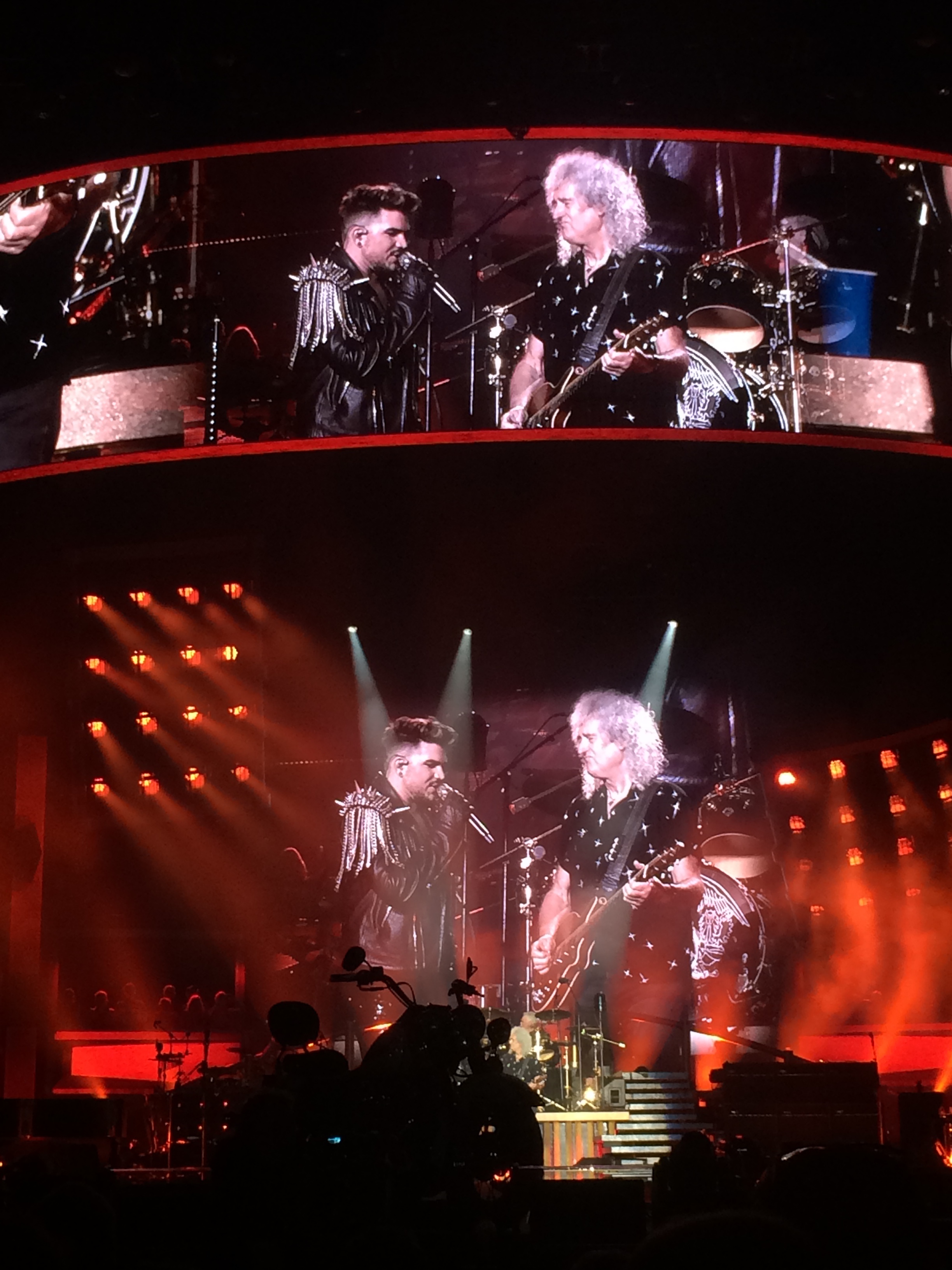 Queen's music was always pop with memorable choruses despite the genres it drew on. Importantly it most often exudes affirmation, humour and optimism in the face of adversity: Now I'm Here, Keep Yourself Alive, We Are the Champions and others were important messages, maybe even more so today.
These songs allow people to feel good about themselves.
That shouldn't be diminished by those who believe pleasure and entertainment are somehow low on the intellectual totem pole.
Of course it was nostalgic, but Queen + Adam Lambert enjoyed themselves and ensured their audience did too.
Sometimes, maybe nostalgia is what it used to be?
Queen + Adam Lambert, The Rhapsody Tour. Mt Smart Stadium, Auckland, Friday February 7, 2020
.
To read the rest of this review go to the Listener here.