Graham Reid | | <1 min read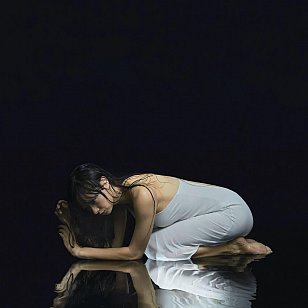 The lines between ambient and contemporary classical music are very blurred here – the album being her two EPs combined – by this cellist and singer-songwriter from London who presents weightless, hushed poetry/vocals in the context of slow keyboard chords, her cello and the ambient atmospherics.
This is discreet music with a gentle, questing spirit which brings some of the intimacy of Sade (without the power or melodies) or Vanessa Daou (without the sensual sexuality) into a world of slow-mo consideration and spare lyricism.
Start your listening around 11pm.
.
You can hear and buy Lucinda Chua's music at bandcamp here