Graham Reid | | <1 min read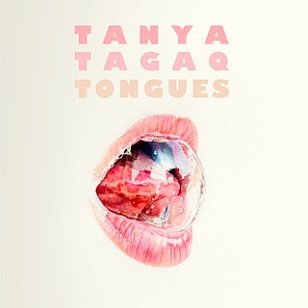 Elsewhere was pleased to introduce readers to the Canadian Inuit artist Tagaq many years ago as far back as 2006, and publish a fascinating interview with her in advance of her Taranaki Womad appearance five years later.
We do concede however she is not an easy proposition for her throat singing and sonic experiments, and were hardly surprised when she teamed up with Bjork and the Kronos Quartet.
We'd mention her in the same breath as Bjork, Meredith Monk and Yoko Ono.
Here she steps well past traditional throat-singing into spoken word and electronica, and has rap-poet Saul Williams produce this stridently political album where she pushes back hard against colonialism ("you can't have my tongue, I don't want your god" on the powerful title track) and – apparently, we haven't read it – uses words from her debut novel Split Tooth – for her lyrics which defend traditional hunting practices (as she spoke about to Elsewhere) and the horrors revealed in foster care institutions in Canada which have been found to be graveyards for hundreds of children.
So this is not easy going ("touch my children and my teeth welcome your windpipe") but its pure fury and passion along with the urgent, repetitious and often violent music leave you in no doubt that here is an artist with something important to say and the angry voice and musical vehicles to deliver it.
.
You can hear this album at Spotify here