Graham Reid | | 1 min read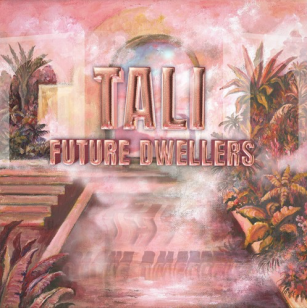 Drum'n'bass doesn't appear at Elsewhere that often, not for any aversion to it but . . . Well, there's just such a lot of everything out there.
But we'll always stop for MC Tali, who has sustained an international career for almost two decades and still manages to come up with something special and different.
This time out – on her eighth album – she brings in some emerging and evocative vocalists (check out Luca George on the yearning Starcrossed) on a self-produced collection which is mixed by Tiki Taane who adds an extra sense of spaciousness to the astral aspects of the compositions.
There's a lot more than just beats going on here as the award-winning Tali seems to reach back to electro-prog of the Seventies to create atmospheric and futuristic soundscapes, slightly eerie pop (Back 2 Before with singer Jaz Paterson, and Firecircle) or allusions to world music (Lion's Den, Kashmir Dreams).
On its more subtle tracks like My Remedy (featuring Ruth Remedy), this is an album which exists outside the "hands in the air" club and festival culture . . . although she can certainly go to that place in when required.
If you think drum'n'bass was either passé or just thumping bangers and not for you, turn your ears to Tali who here once again delivers an album with more nuance and breadth that you might expect.
Have a look at what we said about here earlier album Love and Migration here.
.
You can hear and buy this album at bandcamp here